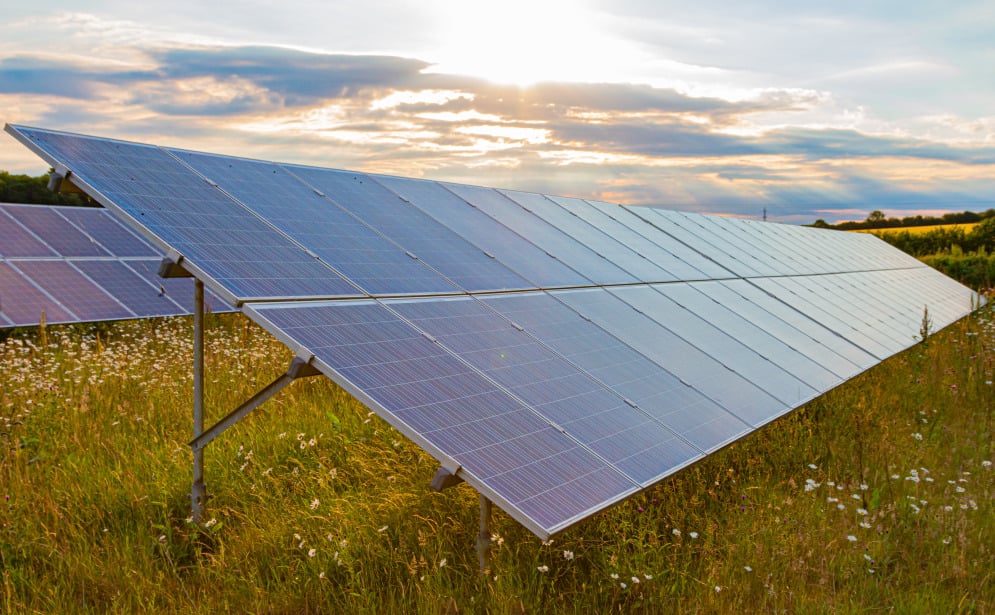 EDF Renewables has received planning consent for its 49.9MW Sutton Bridge solar farm, the company's first large-scale solar development in the UK.
South Holland District Council has granted permission for the project after EDF Renewables submitted it in December following a period of consultation with local people undertaken over summer 2020.
The development will be made up of rows of ground-mounted panels, with racks set on metal poles typically 3.5m above the ground at their highest point. There will be 2-6 meters between the strings of panels, which will sit across 118.3 hectares of land in Spalding, England.
EDF Renewables' head of solar, Ben Fawcett, said the company was pleased to have received the consent as it believes it is a "great site for solar as it is suitably sunny and has a nearby grid connection" at Walpole substation.
"We are an experienced developer and we want to work with the communities in the local area to keep them up to speed on the progress of the project. We also want to discuss with local people the implementation of the community fund which will have a value of £10,000 every year once the project is up and running.
The project team will look at the potential of battery storage and future electric vehicle charging possibilities at the site too, as along with solar the technologies are significant enablers of the UK's net zero goals, EDF Renewables said.
Sutton Bridge was initially announced in July, and is part of a slew of large-scale solar EDF is looking to develop in the UK, including a site in Bramford announced in October and one in Norwich announced in November.