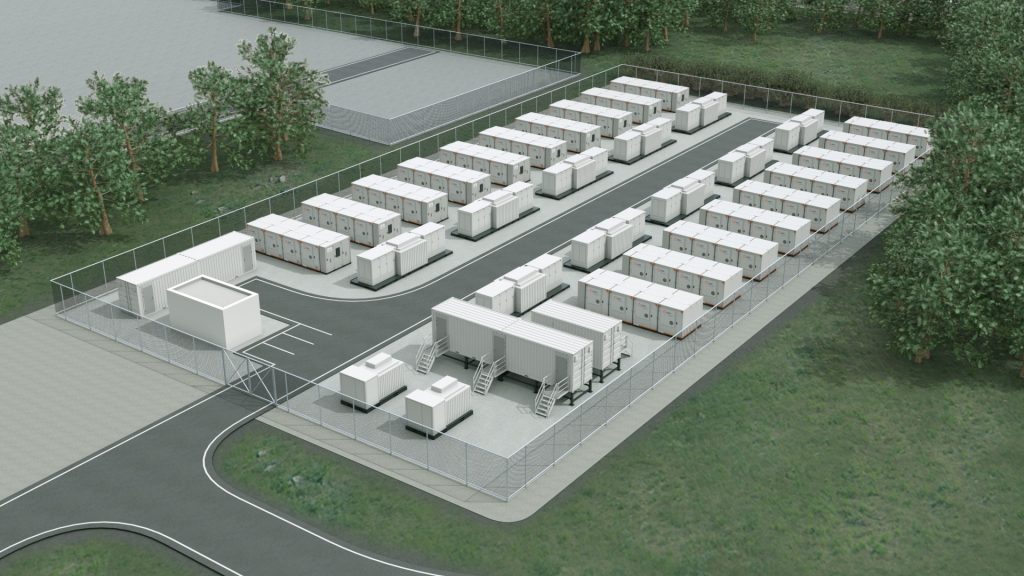 EDF Renewables UK has won planning permission for a new grid-scale battery energy storage system (BESS) in Braintree, Essex.
The BESS will have an output of 57MW and is expected to begin construction in early 2024, becoming operational in 2025. Essex aims to become a net zero county by 2050, in line with government emissions targets.
EDF Renewables says it is developing a national network of BESS projects close to National Grid substations and other infrastructure. The Braintree BESS application was submitted in 2022, and will be connected to the transmission network, providing flexibility that should help to reduce curtailment of large renewable assets, such as those off the East coast of England.
National Grid is currently consulting on proposals to build 180km of new electricity grid connections in the East of England. National Grid forecasts suggest the UK could need up to 35GW of electricity storage by 2050 to handle the intermittency of renewable assets being deployed.
Simone Sullivan, head of storage at EDF Renewables UK, said: "We are delighted that our plans to develop a battery storage facility near Braintree have been approved."
"There is no doubt that adding a greater amount of renewables into the UK's electricity system will be central to our fight against climate change. Battery storage is an important part of enabling this, helping to future-proof the grid and cost-effectively integrate more renewable power," Sullivan added.
EDF Renewables says that the Braintree BESS will be co-located with a solar farm which will be submitted for planning approval soon. The company is also consulting on a proposed 400MW onshore windfarm in the Wauchope forest area of the Scottish Borders, has approval for a 49.9MW solar farm in Northamptonshire and another 49.9MW solar site in Cornwall. The company also has a 114MW BESS project in Norwich which has just been granted planning permission.
EDF Renewables also hopes to progress two floating offshore wind project with Simply Blue Group off the Irish coast with a capacity of 2.65GW.