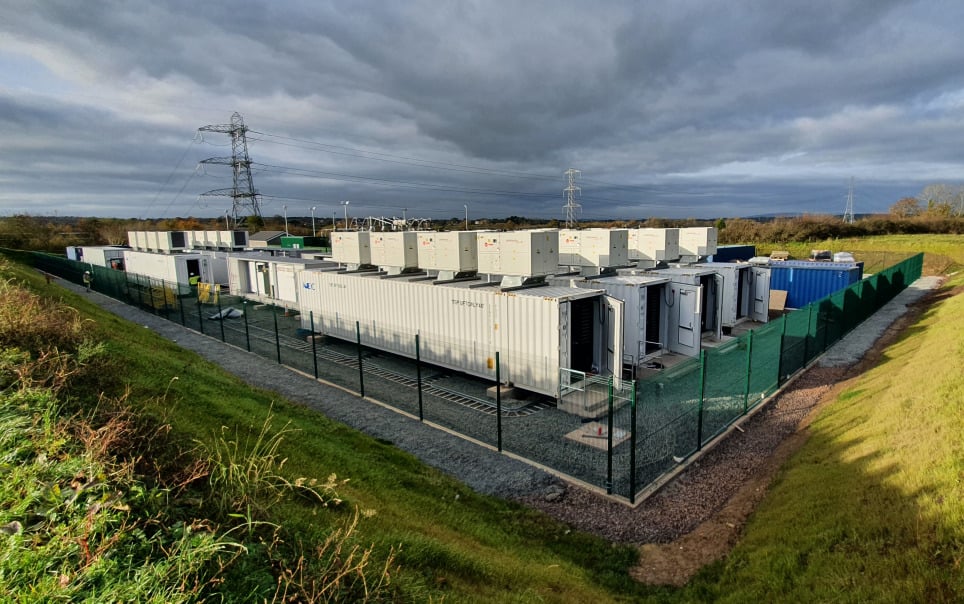 Gore Street Energy Storage Fund (GSF) has selected EDF as its trading and optimisation partner for a new 80MW battery energy storage system (BESS).
Under the agreement, EDF will optimise the 80MW Stoney battery asset located in Milton Keynes, which started its energisation process on 31 July.
Solar Power Portal previously reported that Gore Street acquired the energy storage project from RES in 2021. The project was construction ready, with all land rights, grid connections and planning consents having been secured, and Gore Street was expecting the total capex to be around £30 million spread over 12-15 months.
This is the third contract that has been awarded to EDF from GSF, with the energy generator already managing trading and optimisation for the 20MW Lascar and 20MW Hulley BESS assets.
Stuart Fenner, director of wholesale market service commercial at EDF, said: "We are very pleased that GSF has once again chosen EDF as its trading and optimisation partner and we are committed to continuing to strengthen our relationship into the future. This partnership will provide essential flexibility to the energy system and reinforces EDF's commitment to helping Britain achieve net zero."
GSF has an existing installed capacity close to 110MW online in GB as part of a 292MW operational portfolio across four international energy markets.
Alicja Kowalewska-Montfort, technical principal at Gore Street Capital, the investment manager of GSF, said: "EDF has a strong track record with two of our existing assets, making the agreement to take on Stony a natural progression based on consistently good performance. Its commercial offer represented best value for GSF, and we look forward to building on our joint success with the fund's biggest GB asset to date."