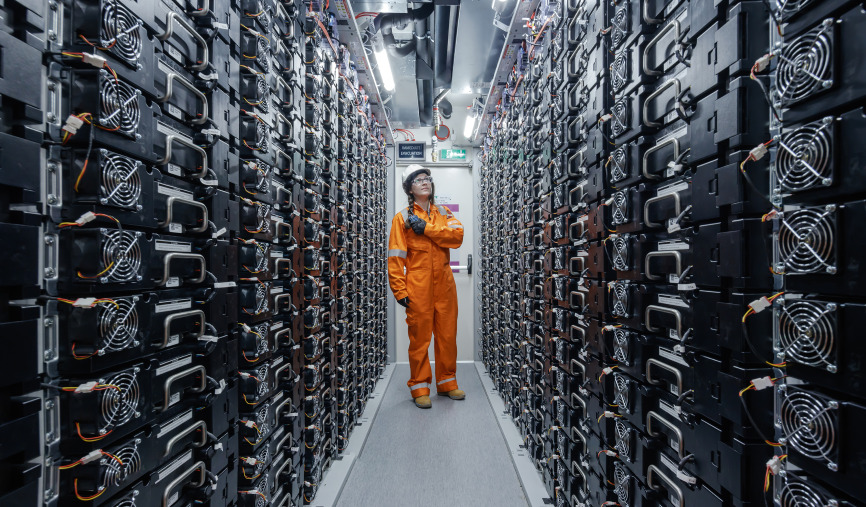 EDF Renewables UK is targeting hybrid solar and battery storage projects in a new partnership with Octo Energy.
The duo are to identify and deliver 200MW across England and Wales, with Octo Energy intending to work with landowners and farmers to find dual-use sites.
The partnership comes as part of EDF's plans to double installed renewable energy capacity from 28GW to 50GW by 2030, as well as forming a part of its Electricity Storage Plan. EDF is aiming to have an additional 10GW of storage by 2035.
Mark Vyvyan-Robinson, director of solar and onshore wind development at EDF Renewables, said the company is looking forward to "working closely with local communities" to make the hybrid sites a reality.
EDF is "regularly looking at innovative ways to invest in solar", he continued, describing this latest announcement as an "exciting new partnership".
EDF already has a 1GW portfolio in the UK, and in October 2019 signed a deal to provide solar, battery storage and other clean technologies for a future theme park – London Resort – in the UK.
In November, it unveiled its acquisition of battery storage developer Pivot Power and earlier this week it announced it would be optimising 49.9MW of Pivot's storage assets.
The partnership with Octo Energy is a "significant milestone" for Octo Energy, according to its managing director Nathan Welch, adding that it was a "real statement of intent from a world leading renewable energy company".