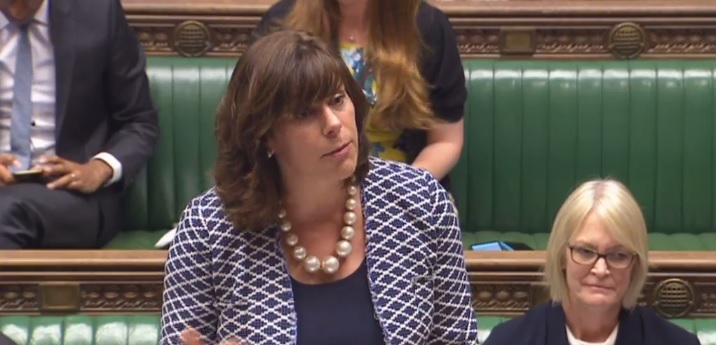 Energy minister Claire Perry is to take a leave of absence, with universities minister Chris Skidmore fulfilling her duties in the interim.
Skidmore stood in for Perry at an oral and topical questions session earlier this month, and Downing Street has now confirmed that Perry is to take temporary leave to care for a close family member.
Skidmore will take on Perry's portfolio for energy and clean growth on an interim basis and will also attend cabinet in Perry's absence.
"During this period of cover, Chris Skidmore will retain ministerial responsibility for higher education reform, within the Department for Education (DfE), as well as aspects of his responsibilities for science, research and innovation at the Department for Business, Energy and Industrial Strategy (BEIS)."
"Some of his existing responsibilities at DfE and BEIS will be shared with other serving ministers in those departments as needs dictate over the period of the ministerial cover," a Downing Street statement read.
Perry also confirmed her leave on Twitter yesterday afternoon.
I am extremely grateful to @theresa_may for allowing me to take a temporary ministerial leave of absence to care for a family member and huge thanks to my talented colleague @CSkidmoreUK for covering the crucial Energy and Clean Growth brief whilst I'm away.

— Claire Perry (@claireperrymp) May 20, 2019