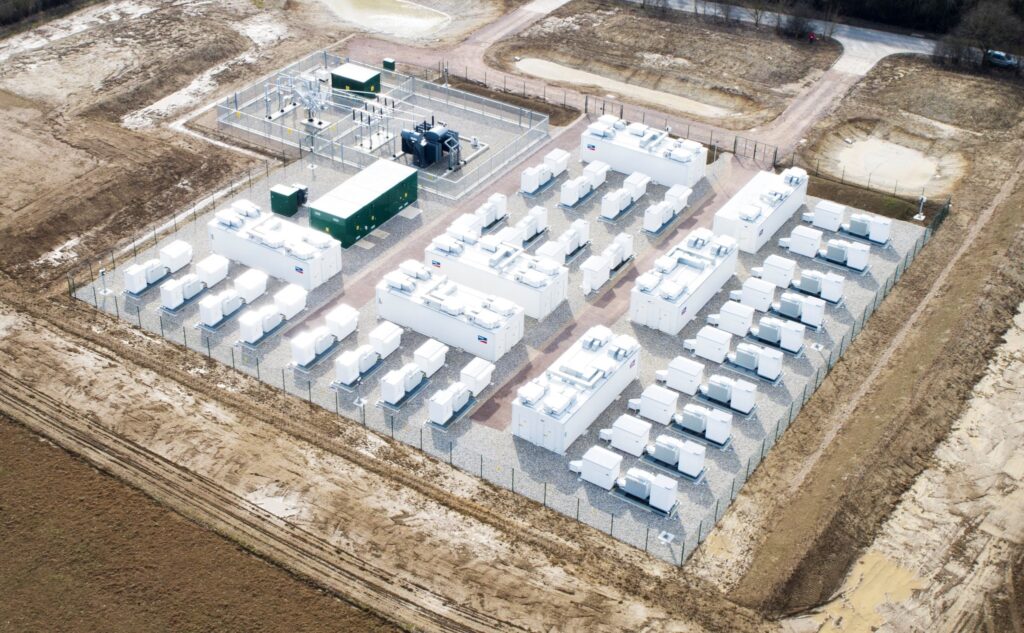 Investment organisation EQT Infrastructure has today (6 November) announced that it has agreed a deal with InfraRed Capital Partners to acquire Statera Energy.
Statera, a UK-based battery energy storage and flexible energy generation developer and operator, will now gain access to growth capital to accelerate the deployment of new assets across the nation.
The developer already has 1GW of flexible generation in operation and under construction and a total project pipeline of over 16GW, with plans to deliver 7.5GW of flexibility assets by 2030.
Statera's pipeline of projects in development or those that have already been completed include 3GW of battery storage, 3.4GW of flexible generation, 2.1GW of pumped hydro storage and 5.6GW of hydrogen production.
One such project is the 100MW Dollymans Storage battery asset, which is located in Essex and came online in July 2023. Late last year, the company brought online its Minety South Storage 2 project, a 50MW battery energy storage asset located in Malmesbury, Wiltshire.
EQT Infrastructure revealed that the transaction is subject to customary conditions and approvals and is expected to close around the end of the year. Once complete, EQT Infrastructure VI fund is expected to be 20-25% invested based on the target fund size.
Francesco Starace, partner within the EQT Infrastructure Advisory Team, said: "In a world increasingly reliant on intermittent renewables and striving to achieve net zero emissions, battery storage and other flexible generation solutions are imperative.
"Both the public and private sectors must commit time, expertise, and capital to innovative solutions that can expedite the energy transition. The partnership between EQT and Statera is an exciting step towards achieving this goal."
Tom Vernon, founder and CEO of Statera, added: "It is essential that flexible generation and energy storage technologies are deployed at scale to enable the vast amounts of renewables required to decarbonize power systems.
"Statera directly addresses this challenge by developing and operating projects which provide the resilience and flexibility required to balance the grid. InfraRed and the team at Statera have been critical components of our success to date, and I am hugely excited to embark on our next phase of growth, in partnership with EQT.
Vernon concluded: "This transaction is a significant milestone, and the scale of EQT's financial support and global footprint means Statera is well positioned to deliver its pipeline of battery, pumped hydro and green hydrogen technologies."