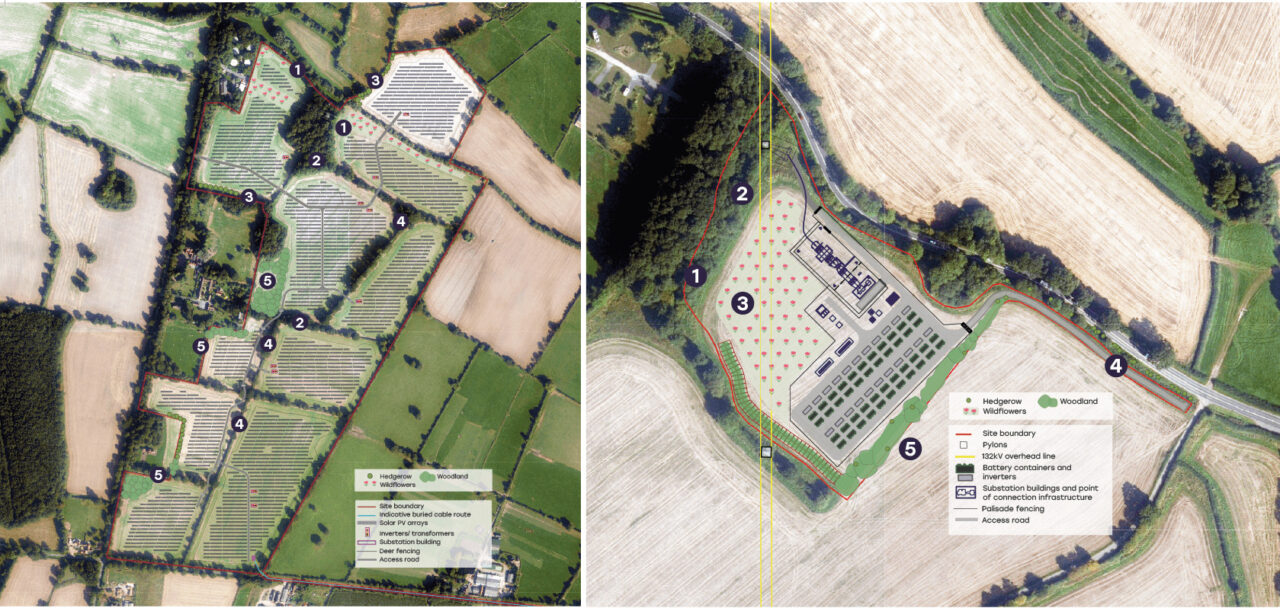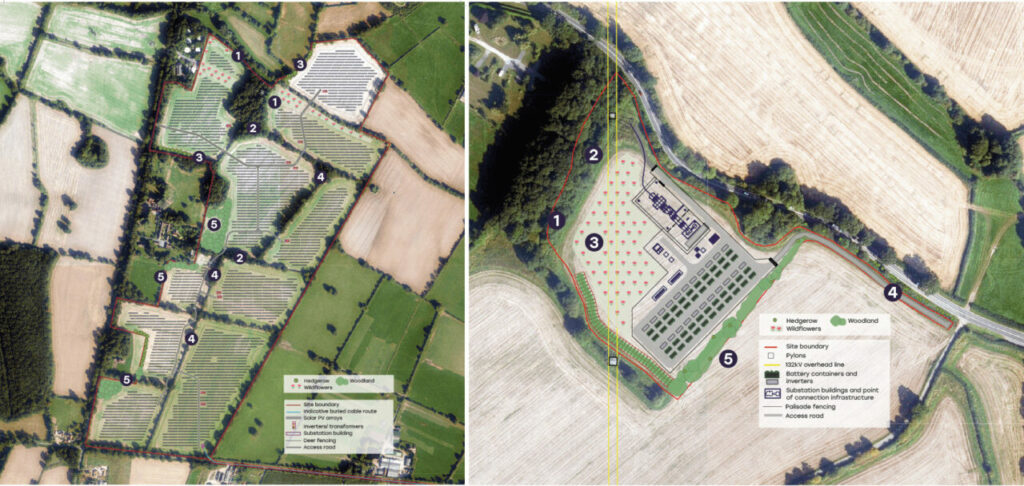 Exagen has submitted planning applications for a 28MW solar farm coupled with a 75MW battery storage system in the West Midlands.
Holly Land Energy Park will be situated on two sections of land between Balsall Common and Kenilworth, Warwickshire leading to a split authority application to be submitted by Exagento Solihull Metropolitan Borough Council and Warwick District Council.
The 28MW solar farm will be connected to the network via an underground cable, whilst the battery storage system, which has an output of up to 75MW, will be connected via an adjacent 132kV overhead line which crosses the site.
The pre-application public consultation began in April 2023 with input from local authorities across three events during the Spring, which Exagen said allowed for "optimised proposals" to be delivered.
According to the renewable energy developer, this is the third large-scale project it has submitted into planning in the last 10 months as it expands its current 2.5GW pipeline of projects in development, aiming to have a rolling output of 500MW of UK sites entering construction year-on-year.
The hybrid project is also set to boost the biodiversity of the site, delivering a net gain of over 123%, added Exagen.
"Submission of the Holly Lane Energy Park is a very gratifying moment for Exagen. This is our third large scale renewable energy project into planning in the past year, demonstrating our commitment to meet the UK's net zero goal and secure everyone's supply of electricity for years to come," said Mark Rowcroft, managing director of Exagen Development.
"This planning application is a culmination of months of consultation by our project team, local residents and the two local authorities to refine the project; fundamentally we want to build renewable energy generation schemes that work for communities. Next, we will continue to engage with the community as we establish our significant community benefit fund."
Exagen's other hybrid projects submitted to planning include the Highfield Energy Park in Northumberland which features a 12.5MW battery storage system and the 500MW/1GWh Blaby District Council project.
These projects were supported by funding from the £185 million Octopus Energy Development Partnership, part of Octopus Energy Generation which has a minority stake in Exagen.