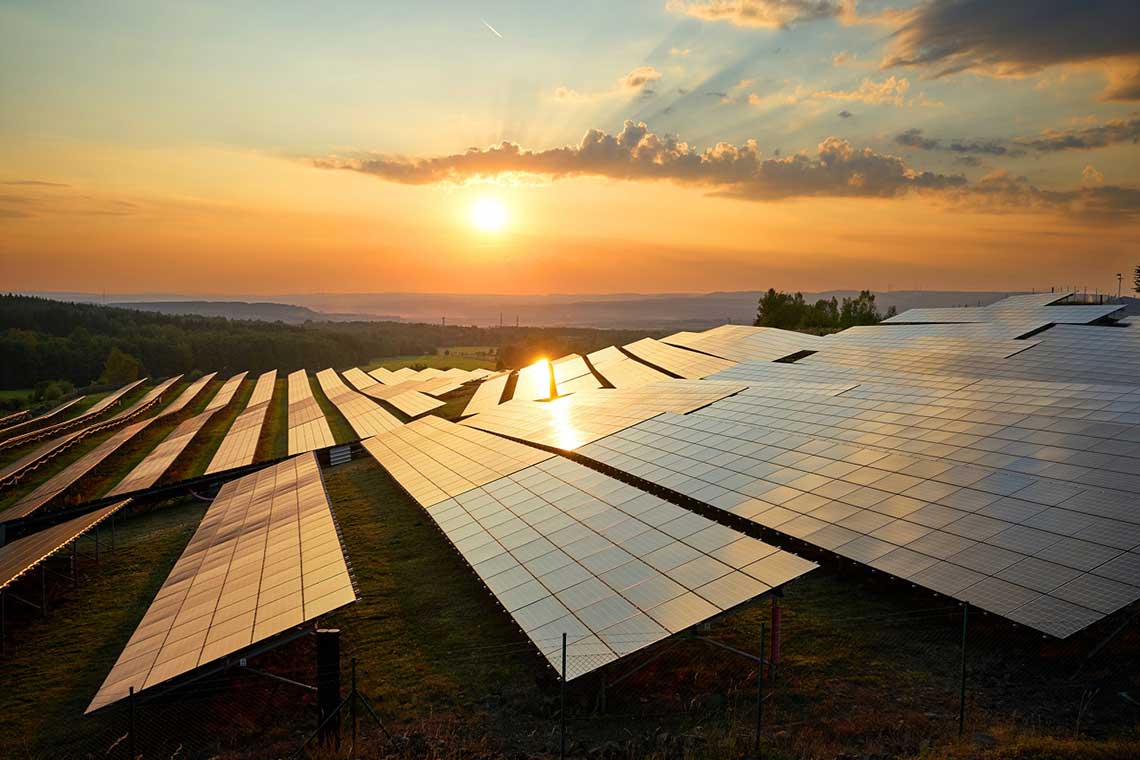 UK solar is entering a "new era" following the closure of the feed-in tariff last weekend, and industry leaders are prepared to embrace the sector's subsidy-free future.
Chris Hewett, chief executive, the Solar Trade Association:
"Having grown accustomed to the ups and downs of the UK solarcoaster, perhaps it was too much to expect a smooth end to the Feed-in-Tariff. The fact that these projects have been left stranded as a result of arbitrary capacity caps is another blow to an industry that is already struggling with more than its fair share of challenges.
"We are keeping a close eye on these rapidly moving market developments, and will be helping households to identify the best Smart Export Guarantee offers through a supplier league table. We are delighted to be able to make Octopus Energy the first addition to the table and look forward to seeing more suppliers come forward with offers in the future."
Frans van den Heuvel, chief executive, Solarcentury:
"Over the past 20 years, subsidies have played a critical role in making solar power mainstream, affordable and accessible, such that solar today is the world's cheapest form of energy generation. While the end of the feed-in tariff is bad news for UK residential solar, we believe there is still a place for utility scale solar projects to thrive in a subsidy free UK market, thanks to continued technological advancements and the falling cost of solar over recent years."
"The lack of desire from the UK government to support solar has been disappointing and, without doubt, has slowed the development of the UK solar industry, especially in contrast to other international markets where politicians are actively working to strengthen the business case for solar power. Well in advance of the government's decision to drop support of renewables in 2015, we decided to diversify our business out of the UK and into new, growing and more progressive international markets. In hindsight the right decision given the unsupportive Government policies."
"As the market has evolved, Solarcentury and many others in the sector have theoretically supported an end to tariffs and the move to a modern, market-based system as promised by the government's proposals. However, we do not believe the government is ready to implement a market based scheme such as the Smart Export Guarantee."
Simon Daniel, chief executive, Moixa:
"The solar industry is entering its next stage of development and presenting a range of new and exciting opportunities.
"The feed-in tariff closure does pose a unique set of challenges for those looking to sell capacity back to the grid. However, the Solar Export Guarantee and increased competition between suppliers will offer a number of new benefits. In particular, special tariffs for owners of solar and electric vehicles will open up grid income opportunities for thousands of people."
Ben Harrison, managing partner, Mypower:
"Ending feed-in tariffs removes reliance on government policy which is a positive move for companies. Plus they can already receive greater payment for the spare power they sell to the National Grid than was being offered by the government scheme."
"Previously, there was uncertainty about how government policy would change the FiTS along with widespread negativity in the marketplace reacting to announcements over the years, dissuading many from considering solar power at all. Plus some companies perceived the FiTS as complex and others wouldn't consider taking subsidies as a matter of principle."
"We'd urge the UK government to consider an on-going subsidy system aimed at accelerating the development of the next generation of this technology. Whoever discovers the holy grail of energy storage will have discovered the goose that lays the golden egg and it would be a significant boost to the UK economy if it could be a British company."