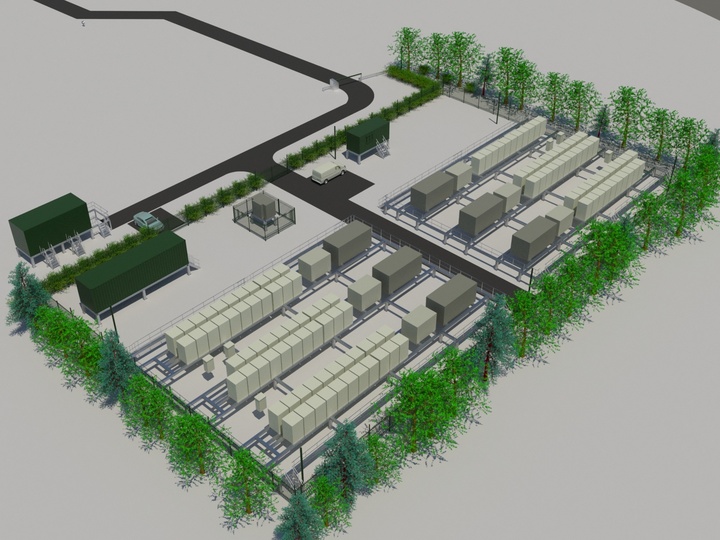 Field Energy has announced that the construction of a 40MWh battery storage site in Newport, South Wales is to begin construction in the coming weeks.
The news follows Clarke Energy signing contracts for construction, installation and supply of balance of plant and Trina Storage to provide a battery storage system for the site.
With these contracts signed, Field Newport is expected to connect to the grid in Q3 2024.
"We're excited to be starting construction work at our 40MWh site at Field Newport. With Clarke Energy's comprehensive experience delivering renewable energy projects, and Trina Storage's battery technology, we're looking forward to Field Newport becoming operational and helping create a more reliable, flexible and greener grid," said Chris Wickins, technical director at Field.
Adam Wray-Summerson, head of sustainable solutions, Clarke Energy, added: "Clarke Energy are proud to be supporting Field in delivery of the Field Newport battery energy storage system project. This facility will help balance supply of renewable power and demand in the South Wales region, whilst ensuring grid stability as we transition to a net-zero future.
"Clarke Energy's experience in the deployment of renewable power assets around the world, and our cradle-to-grave delivery philosophy, were some of the reasons why Field selected us as a partner. We look forward to developing our relationship with the Field team and to delivering this project successfully".
Daniel Greten, Head of EMEA at Trina Storage, added: "We are delighted to once again join forces with Field, building on the work we're also doing at Field Gerrards Cross. This project not only showcases Trina Storage's technical expertise, but also highlights our unwavering commitment to pioneering solutions that empower and support our valued partners".
Earlier this year Field announced its £200 million funding round led by the independent infrastructure equity fund manager, DIF Capital Partners.