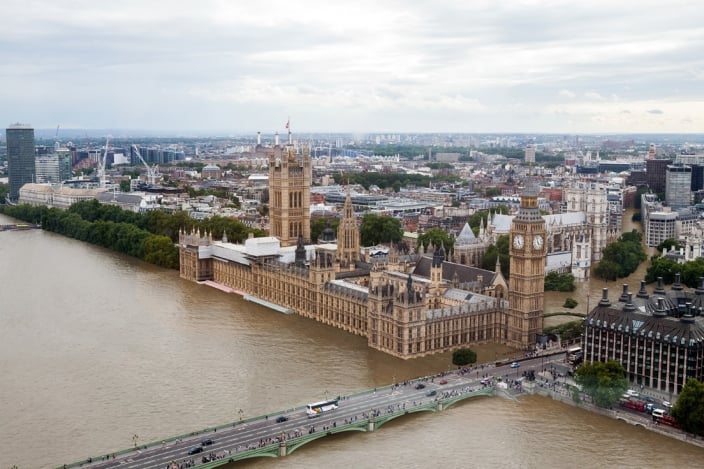 Chancellor of the exchequer Sajid Javid has been slammed by the green economy for adding just £30 million to the government's net zero budget, a mere 0.1% of what is expected to be needed.
Yesterday Javid, in his first official spending statement as chancellor of the exchequer, unveiled a raft of proposals in the government's new Spending Round for 2019.
For the Department of Business, Energy and Industrial Strategy (BEIS), the chancellor revealed an additional £30 million of funding which it said would help "accelerate progress" towards developing decarbonisation schemes to help the country towards its net zero target. That finance will be added to BEIS' budget settlement for the year ahead.
It added that further detail on how that progress is to be made will be established within the long-awaited National Infrastructure Strategy, to be published this autumn.
But the government has been slammed for the amount of new funding made available at this stage, with industry representatives rounding on the figure for being insignificant in comparison to what's required.
Mike Childs, head of policy at climate NGO Friends of the Earth, said that the spending review "completely undermines" the government's commitment to tackling the climate emergency, stressing that the level of funding made available amounted to a "few financial crumbs".
"Today's announcement falls a long way short of the £42 billion needed every year to tackle the Planetary emergency.
"With the planet being burnt, battered and destroyed, bold and comprehensive action is needed to meet the UK's net zero carbon target and safeguard our natural world."
Indeed, when the Committee on Climate Change (CCC) recommended establishing a 2050 net zero target earlier this year, the climate watchdog stressed that the government must only do so if it was serious about enacting a suite of policies necessary to meet that ambition.
So far, the government's action has failed to meet that rhetoric. As noted by Aurora Energy Research's Richard Howard yesterday, £30 million amounts to around 0.1% of the £20 – 40 billion each year that the CCC had determined was necessary.
Luke Murphy, associate director at thinktank IPPR, denounced the chancellor's failure to prioritise spending on climate-friendly retrofits over more funding for no-deal Brexit planning.
"The climate and environmental crisis is the biggest threat to our long-term prosperity and an investment to tackle it would deliver huge economic and social benefits. Today is a huge missed opportunity and one that will have lasting implications for this and future generations," Murphy said.
The National Infrastructure Commission meanwhile said that while the chancellor was right to flag the need for the country to "up its game" on infrastructure, any "revolutionary plans" it might have for expanding clean energy now needed to be translated into effective actions.
"The government must therefore ensure its forthcoming National Infrastructure Strategy is truly long-term in outlook, backed by clear goals and stable and ambitious funding, and genuinely committed to a change in approach. Such a transformative shift is essential if our country is to thrive and cope with the challenges of a growing population and the impacts of climate change.
"Fortunately the chancellor has in our National Infrastructure Assessment a costed, strategic and deliverable blueprint for how that can be achieved. We hope he is true to his word and accepts our expert advice," chair of the NIC Sir John Armitt said.