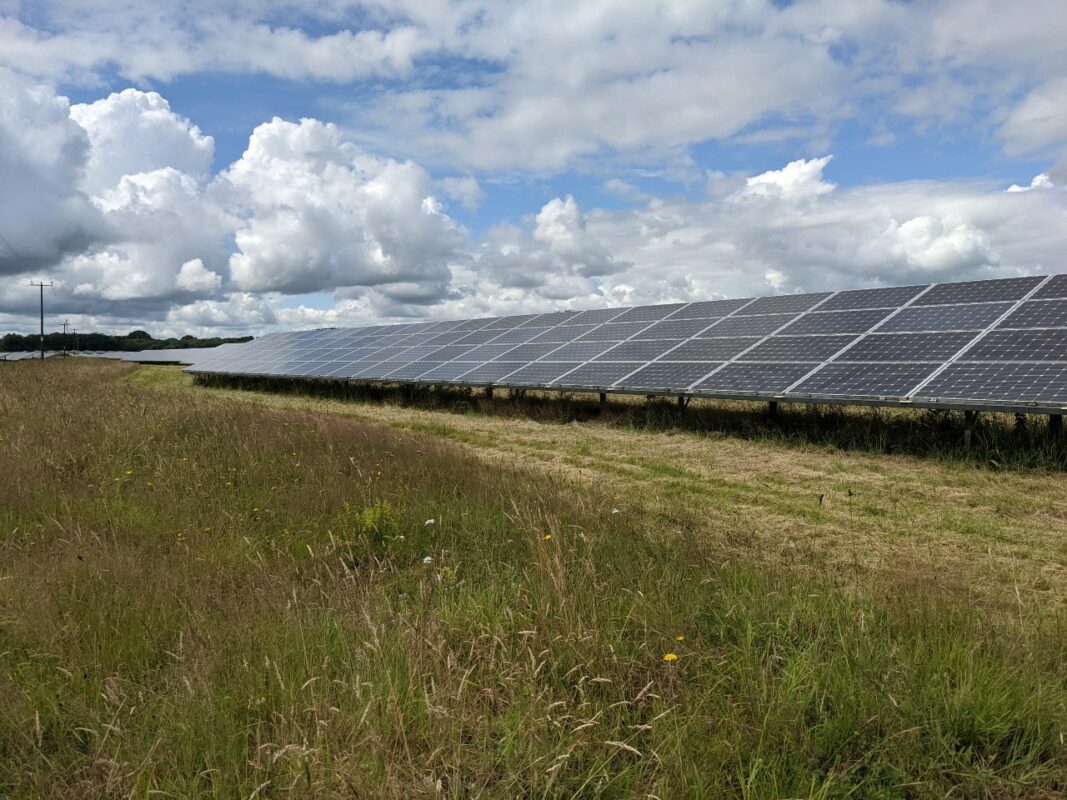 A fire broke out at the Manor Farm solar farm on Monday (11 July) in Verwood in Dorset.
The Dorset & Wiltshire Fire and Rescue Service was called to the site on St Michael's Road at 2.43pm, where an area of approximately 150m x 100m was well alight.
Firefighting crews from Verwood, Ferndown and Wimborne attended the blaze, along with small 4×4 appliances from Verwood, Ringwood and Cranborne as well as a water carrier from Poole.
It was brought under control, and the stop came at 4.37pm. The fires crews were away from the scene by 6pm.
Speaking to Solar Power Portal, the fire department said that "some of the solar panels were damaged by the fire, but there's no indication on cause on the log."
Verwood town clerk Carrie Lloyd FCG, also told this site that currently the cause of the fire is not known.
Manor Farm is a 20MW solar site, owned by Foresight Solar Fund and asset managed by Belltown Power.
It was fully commissioned in 2015, and acquired by Foresight in 2018 as part of a wider 53.3MW portfolio acquisition.
Belltown Power told Solar Power Portal: "Nobody was injured during the fire, and the cause remains under investigation. The impact on the solar farm's operations has been minimal."