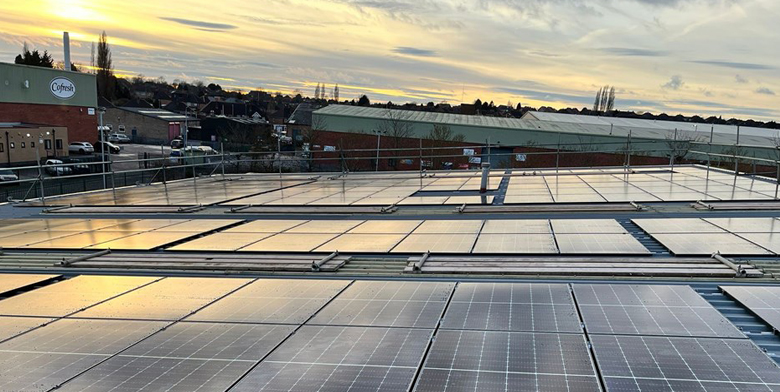 First Bus has announced an investment of £2.5 million in solar power across 20 sites with the installation of over 6,000 PV panels.
The Aberdeen-based transport group says the panels will generate more than 2 million kWh (2GWh) per year and help the company to reach net zero targets using on-site generation.
FirstGroup, owner's of First Bus, became the first bus and rail operator in the UK to formally commit to reaching net zero emissions by 2050 or earlier in April 2021. The company has also committed to achieving a net zero emissions bus fleet by 2035.
The onsite solar generation will power lighting, heating and engineering bays, while reducing costs and the demand on the local electricity grid.
Happy #EarthDay! This year's theme is #InvestInOurPlanet – something at First Bus we continue to do. We're delighted to announce our £2.5m investment in solar power across 20 UK depots – another step in our journey to net zero emissions.
Learn more here > https://t.co/2YR65i3q5h

— First Bus (@FirstBusnews) April 22, 2023
Jon Tivey, head of environment for First Bus UK, said: "We are delighted to announce the rollout of our solar PV programme across the UK, which will help us to significantly reduce our carbon emissions across 20 sites. As one of the largest bus operators in the UK, it's important that we lead the way in the industry and set an example for others to follow."
Manchester-based solar PV suppliers CorEnergy UK have been contracted to install the solar panels, with work already underway at a number of sites and projected to be completed by mid-June.
CorEnergy managing director, Tom Griffin, said: "CorEnergy is pleased to be supporting the ambitious net zero targets committed by First Bus, having been awarded the design and installation of an exciting renewable energy project to introduce solar PV solutions to 20 sites across the UK."