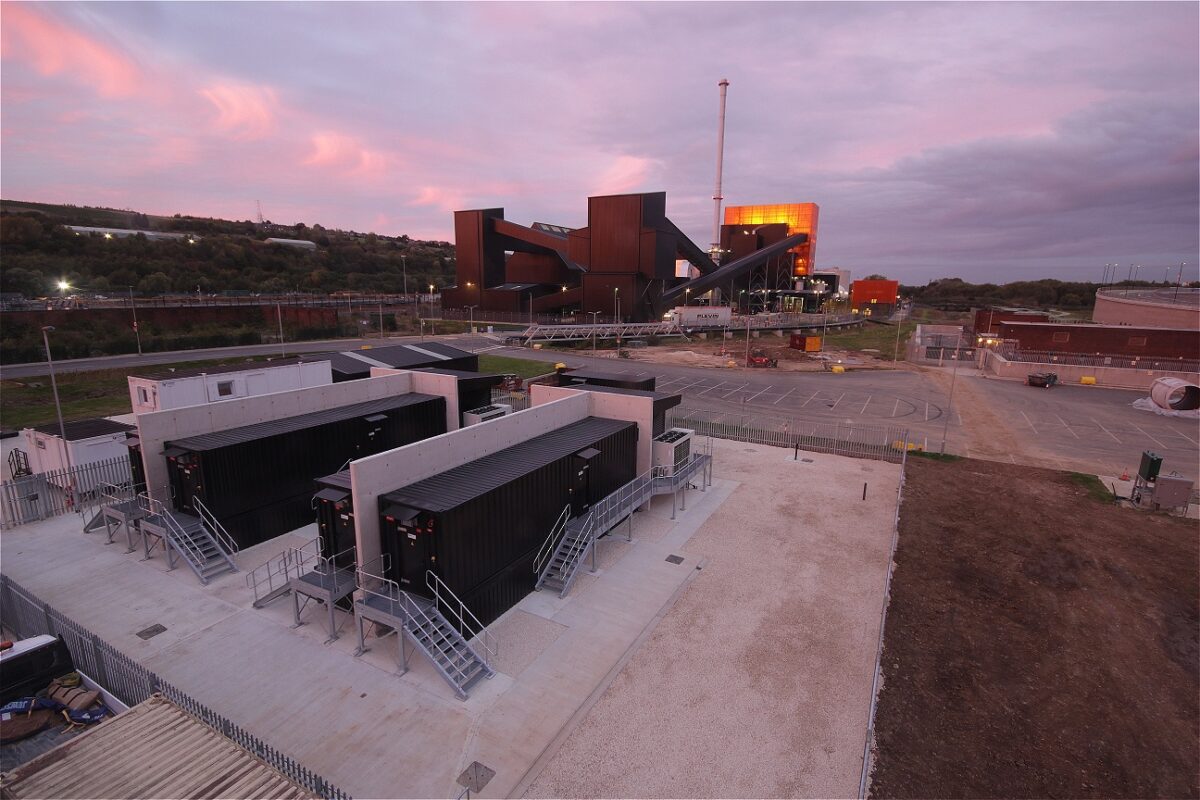 E.On has become the first company to have secured an Enhanced Frequency Response (EFR) contract last year to announce the completion of its project following the installation and connection of its 10MW battery at the Blackburn Meadows biomass plant last month.
The utility was one of just eight companies to secure a combined 200MW of EFR contracts in the August 2016 tender, which attracted over 1.5GW of applications.
Clean Energy News understands that the project, which is housed in four 40-foot long shipping containers at the facility near Sheffield, was completed in September, with E.On holding off on breaking the news to ensure the system was performing as expected.
"This is a milestone for E.ON in the new energy world and an important recognition of the enormous potential for battery solutions in the UK," said David Topping, director of business heat and power solutions at E.ON.
"Having undergone successful grid testing by National Grid we are the first EFR operator to complete the installation and bring our system online. The success of this project, two months ahead of plan, is tribute to the excellent work done by colleagues across E.ON as well as our contractors."
The project was estimated to be operational in November however the early finish means it appears to have beaten the other projects to the finish line, including Foresight's Nevendon project. This had been estimated within the original tender for completion this month and Clean Energy News understands that construction is still underway.
A number of other projects are expected to come online next month, while CEN recently visited the site of Vattenfall's EFR project in Wales which is to be completed at the end of February 2018.
To complete the project ahead of schedule, E.On worked with Nidec ASI to install the battery system.
Matteo Rizzi, Nidec Industrial Solutions' director of global sales, said: "Working with E.ON on the Blackburn Meadows energy storage project has been a real pleasure. It takes strong collaboration between all parties to make projects like this a success."
The project will offer sub-second responses to keep the national grid stable by balancing power supply and demand in real-time to maintain a safe frequency. This is becoming more challenging due to the growing range of renewable generation sources making the electricity system more prone to changes in frequency.
Leon Walker, commercial development manager at National Grid, commented: "Using battery storage is a significant development for managing the national grid. It's an ultra-fast way of keeping electricity supply and demand balanced.
"Over four years we estimate that this service will save the system operator around £200m. This is good news for consumers who benefit from our cost efficiencies, and paves the way for battery technology to establish itself as an important component of our energy system."
As well as helping to make more efficient use of renewable energy sources, the Blackburn Meadows batteries will also be used to bid into the capacity market.
Topping added: "Blackburn Meadows is a real example of the new smart energy world. Batteries at this scale allow us to make best use of all renewable energy sources by harnessing the energy and having it ready for use whenever it's needed – increasing the share of renewable energy on the grid while at the same time providing a secure supply for our customers."