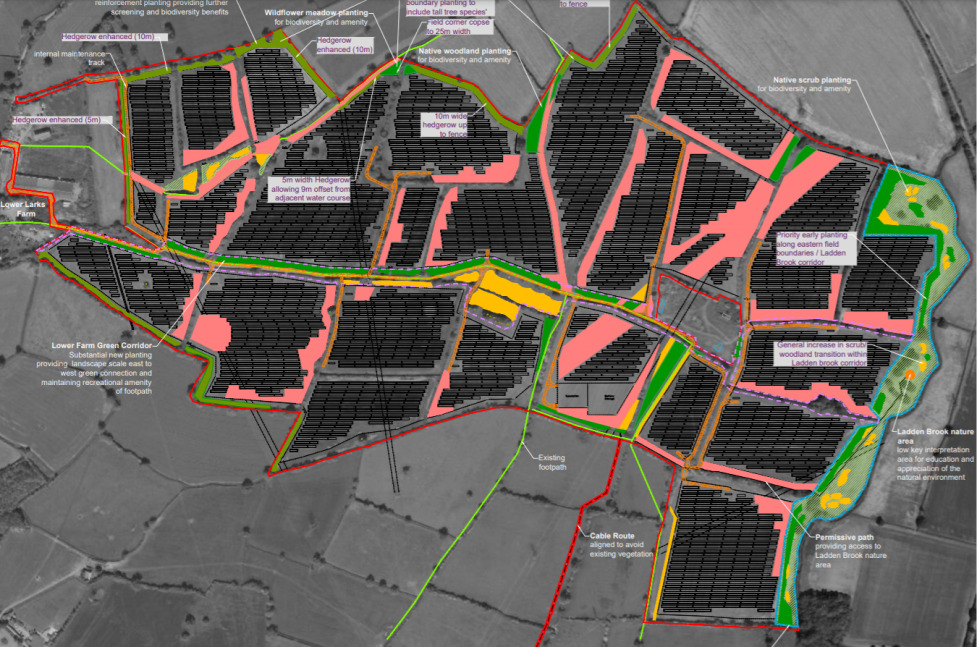 Planning approval has been given for the first two solar and battery sites in Macquarie's Green Investment Group (GIG) and Enso's pipeline.
The 49.9MW Larks Green Solar Farm is located on land north and west of the Iron Acton substation in South Gloucestershire, whilst the 40MW Walpole Bank Solar Farm is located on land west and south of the Walpole Substation in West Norfolk.
The planning application for Larks Green was submitted in August 2020, with both applications receiving local support according to the companies. The two projects will also enhance the biodiversity of each site through a range of resources for local wildlife.
A number of other projects are also expected to reach planning in 2021 as part of the joint venture's initial pipeline of 1GW. This pipeline was announced in June 2020, with the duo stating that the projects will take advantage of newly available tracking and bifacial solar technology and will all be backed by power purchase agreements (PPAs).
Commenting on the approval of the sites, Ian Harding and Andrew King, directors at Enso Energy, said the company has "carefully selected good sites". Projects like Larks Green and Walpole Bank "are going to make the idea of our country being run on renewable energy, a reality" they added.