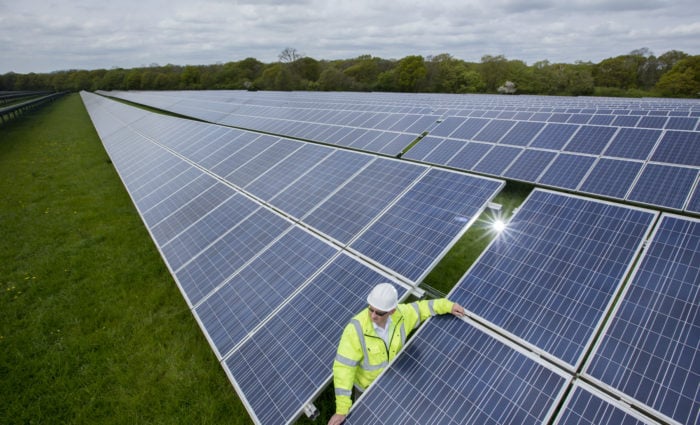 Dedicated solar and battery storage fund Foresight Solar has seen its unaudited net asset value (NAV) decrease to £706.9 million in Q3 2023.
Driven by a downtrend in UK power price forecasts throughout the third quarter, the fund's NAV decreased from the previously recorded £726.6 million on 30 June 2023.
This was not the only factor that impacted its NAV. Foresight Solar outlined in its results that UK bonds continued to edge higher during the third quarter alongside market expectations that these will remain higher for longer. In response to this, Foresight increased its discount rate for UK levered solar projects by 50 basis points (bps) to 8%.
Alongside the UK, the discount rate was also raised in Australia and Spain. As a result, these adjustments resulted in a NAV reduction of 3.5 pence per share and marked the second consecutive quarter with an increase.
Following what was the firm's "strongest solar generation year to date" in 2022, it is worth noting that Foresight's NAV decreased by almost 6% in H1 2023 meaning that, since the start of the year, it has decreased by almost 8.4%.
On a positive note, Foresight Solar declared that it had achieved record cash generation from underlying assets of £87.8 million to 30 September 2023. This was driven by favourable price fixes, despite production being slightly below budget.
The firm has also locked in materially higher prices for the portfolio's green certificates for the coming year. In doing so, the firm has revised its pricing forecast to £5/MWh until 2028 and then £2/MWh for the remaining life of assets.
Foresight Solar also anticipates its 50MW/50MWh lithium-ion Sandridge battery energy storage system (BESS) to reach energisation in the first half of 2024. This was its first foray into the BESS market and will be located in Melksham.