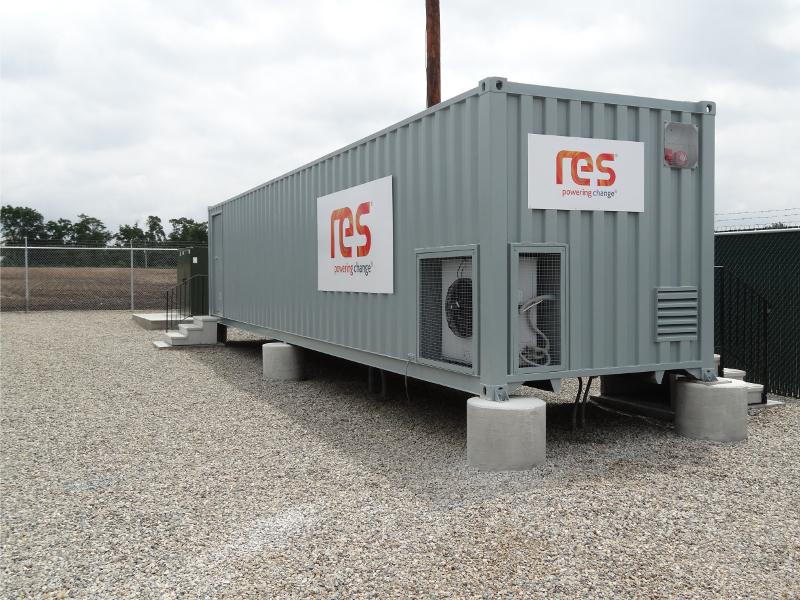 Foresight Group has sealed its maiden battery storage purchase, acquiring the 35MW RES-built Port of Tyne project.
The project – one of eight battery storage installations to receive a National Grid Enhanced Frequency Response contract while also being successful in this year's capacity market auction – will become the latest addition to Foresight's renewables infrastructure portfolio which already cross the solar and energy from waste sectors.
Construction of the project will start immediately and it is expected to come on stream early next year.
Foresight revealed it was edging closer to its first battery storage play earlier this year and Dan Wells, partner within Foresight's infrastructure team, heralded the technology's potential to offer up interesting investment opportunities.
At that time he spoke of the need for a diverse mix of revenue streams to make utility-scale battery storage feasible from an investment perspective, and today spoke of the technology's contribution to the wider energy transition.
"The acquisition consolidates Foresight's position as a leader in investing both in renewable energy generation and the flexible grid infrastructure required to accommodate increasing penetration of renewables, such as energy storage.
"We are delighted to have worked alongside RES to reach financial close on this pioneering project which sets an exciting precedent for the integration of battery storage into the UK energy system," Wells said.
Meanwhile Rachel Ruffle, managing director at RES, said that the company looked forward to building and operating the Port of Tyne project on Foresight's behalf.
Foresight used funds from its inheritance tax solution (ITS) to finance the purchase and was advised by Osborne Clarke.
It is not the first EFR-supported battery storage project to exchange hands however. Italian power company Enel snapped up Element Power's 12.5MWh project last month, joining the likes of EDF and Vattenfall who will own and operate National Grid-supported projects once they're complete.