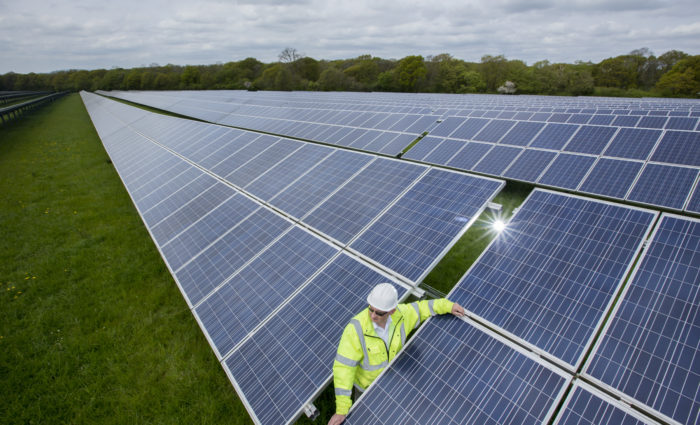 The acquisition and construction of new ground-based solar PV and battery energy storage system (BESS) projects by Foresight Solar is to be funded through a new three-year facilities agreement.
This agreement provides for a committed multicurrency Revolving Credit Facility (RCF) of £150 million and an uncommitted accordion facility of up to £30 million, with the RCF replacing Foresight's two existing RCFs.
The agreement also includes an uncommitted option to extend the RCF for a further year.
The new agreement follows Foresight stating in its latest financial results that it is appraising a pipeline of ready-to-build solar PV assets and BESS projects, with its results also showing how strong asset operational performance and above budget irradiation in the first half of 2021 resulted in generation from Foresight Solar Fund's UK portfolio being 1% above budget over the past year.
Alongside the acquisitions and construction, the funding will also be used to cover any working capital requirements. Lenders to the facility include existing lender National Westminster Bank PLC, as well as three new lenders- Allied Irish Banks PLC, Barclays Bank PLC and Lloyds Bank PLC.
The interest charged in respect of the renewed RCF is linked to the company's sustainability performance, with Foresight Solar incurring a premium or discount to its margin and commitment fee based on its performance against defined targets, which includes a year-on-year increase in the total renewable generation and BESS capacity.
It also includes an increase in the value of Foresight's annual contributions to community funds and the implementation of enhanced ESG reporting for suppliers.
The company's first battery storage project, the 9.9MW Sandridge battery storage project which it owns a 50% stake in, is due to become operational in Q4 2022. Foresight first announced plans to diverisfy into battery storage in January 2021, a move approved by shareholders that February.