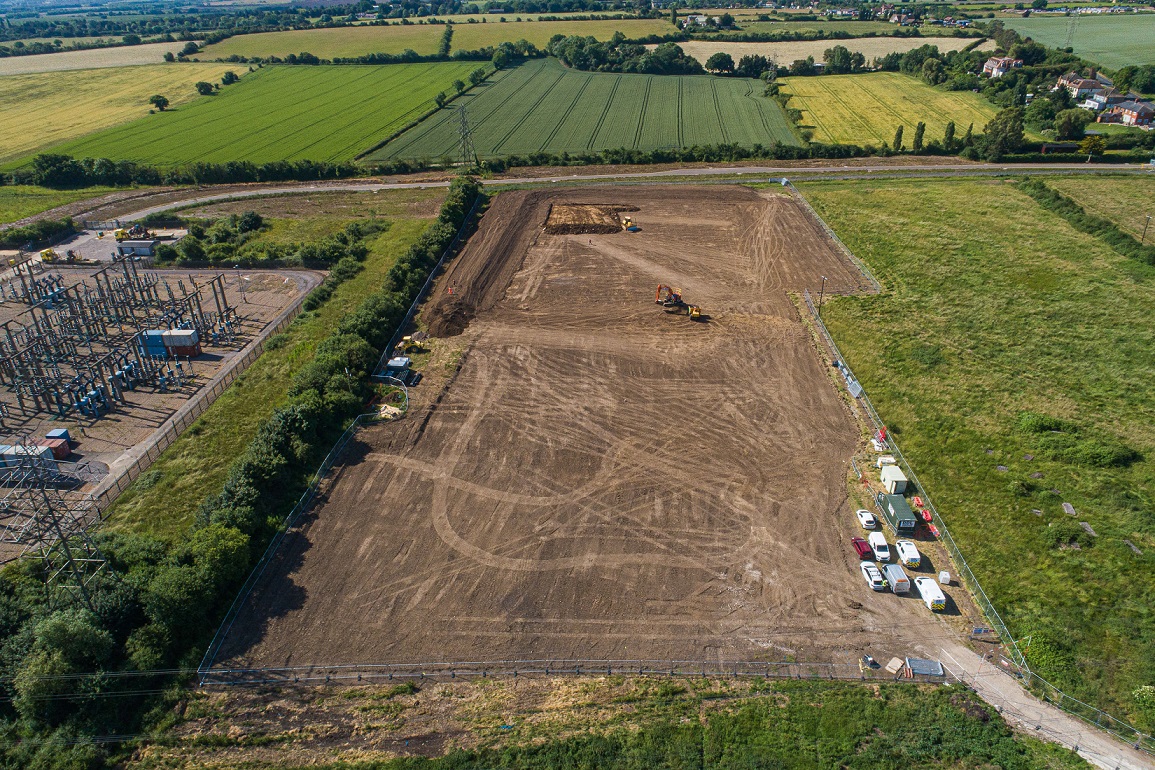 Fotowatio Renewable Ventures (FRV) and UK developer Harmony Energy have announced the initial construction works of the Clay Tye battery energy storage system (BESS), which they claim is the UK's largest in construction.
Clay Tye is in Essex and will be a two-hour duration system with a power rating of 99MW and an energy capacity of 198MWh. It will use 52 Tesla Megapacks and the EV giant's optimisation platform, Autobidder.
Some readers may be confused by this announcement coming 10 months after Harmony announced that work had "started immediately" on the project. That signified the start of overhead line work, after which there was a short delay with yesterday's (18 July) announcement signifying the official start, Solar Power Portal was told by a source close to the project.
FRV is part of Saudi family-owned investment vehicle Abdul Latif Jameel Energy while Harmony Energy is a listed renewable energy asset developer, and the two are working on several projects in the UK.
The project is expected to come online in Q1 2023 and will help the integration of more renewable resources onto the UK grid, as well as assist with peak-time flexibility, the companies said.
The two companies have already completed two BESS projects together in the UK. The Contego BESS in West Sussex, a 34MW/68MWh system, came online late last year while the 7.5MW/15MWh Holes Bay project in Dorset was compeleted in 2020.
Peter Kavanagh, Harmony Energy CEO, said: "Clay Tye has taken 6 years to reach this stage. It is one of the largest projects of its kind in the UK and will contribute to future energy security whilst supporting decarbonisation of the grid."
David Menéndez, head of FRV's innovation and venturing division FRV-X, added: "We are proud to start construction of one of UK´s largest battery storage development by MWh and contribute to this country´s decarbonization."