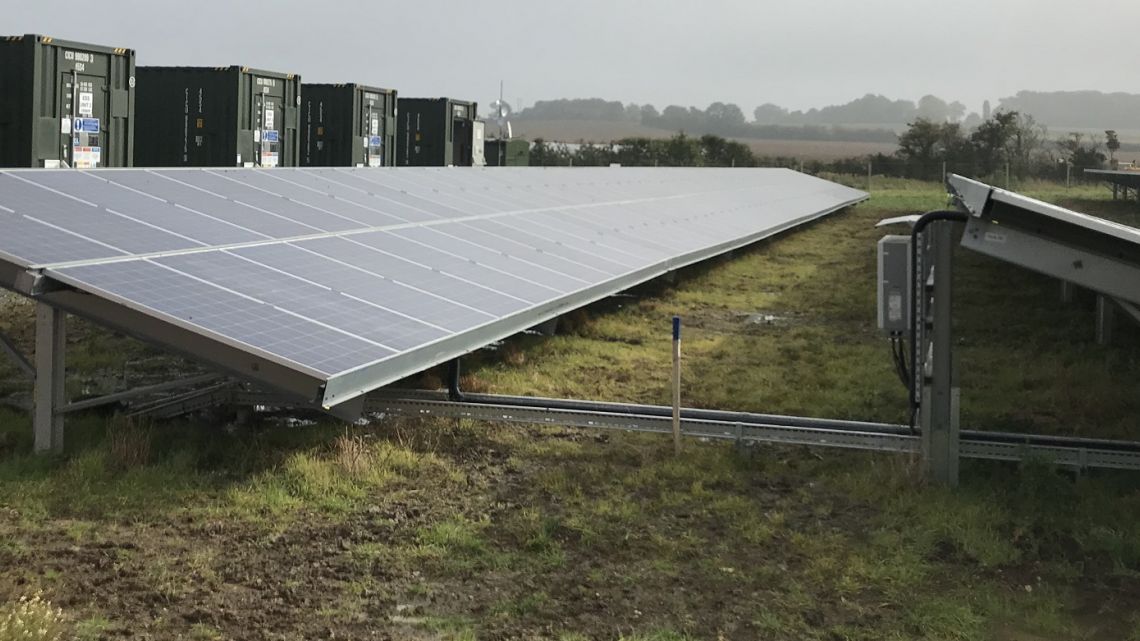 Frequency response continues to be a key driver of front of the meter storage in the UK, but the market is slowing as it faces numerous challenges.
The annual market for front of the meter storage in the UK fell from 324MWh in 2018, to just 125MWh in 2019 and is predicted to make only a small recovery to 175MWh in 2020.
The market grew to 638MW in 2019, of this capacity nearly 90% is targeting frequency containment reserve (FCR) through ancillary services according to a new report by the European Association for Storage of Energy (EASE) and analysis firm Delta-EE.
However, the success of batteries in this area has led to a reduction in the value of the services they provide. The reinstatement of the Capacity Market (CM) is in many ways a positive, the report continues, but de-rating factors have limited its appeal. To counter this, operators are bidding storage into the CM as demand side response.
The behind the meter residential UK storage market has also been effected by uncertainty i as a result of the closure of the Feed in Tariff (FiT) for small-scale generation like rooftop solar in March 2019. While this was replaced with the Smart Export Guarantee (SEG) in January, this was like to have had a negative impact on the PV market the report continues, and conversely the residential storage adoption.
Additionally, VAT has risen dramatically for PV and storage systems, from 5% to 20% on 1 October 2019, further decentivising adoption.
As such, growth will be dependent on innovative business models creating additional value streams. This will include Time of Use (ToU) tariffs and Virtual Power Plants (VPPs), which can provide revenue from grid services including frequency response.
Growth is still not expected before 2021 though, given the challenges posed by the reduced PV market and VAT increase.
The government is set to lift the current 50MW planning cap for storage projects, which should enable larger developments in the UK as an area of growth for the storage sector.
Beyond the UK, there was 1GWh of energy storage was deployed across Europe in 2019, marking a "significant slowdown" compared to the previous year, when over 1.4GWh was installed.
Front-of-meter storage saw a slowdown throughout the continent as FCR markets are becoming saturated in former leading regions such as the UK and Germany, the report found.
Europe's FCR market is now interconnected, with six countries involved (Germany, France, Austria, Belgium, the Netherlands and Switzerland – with Denmark set to also join soon) and this has increased the efficiency with which batteries can quickly balance the supply and demand for electricity across the continent.
Additional reporting by Andy Colthorpe.
Read more about the EASE & Delta-ee report, European Market Monitor for Energy Storage (EMMES) on our sister site Energy Storage News