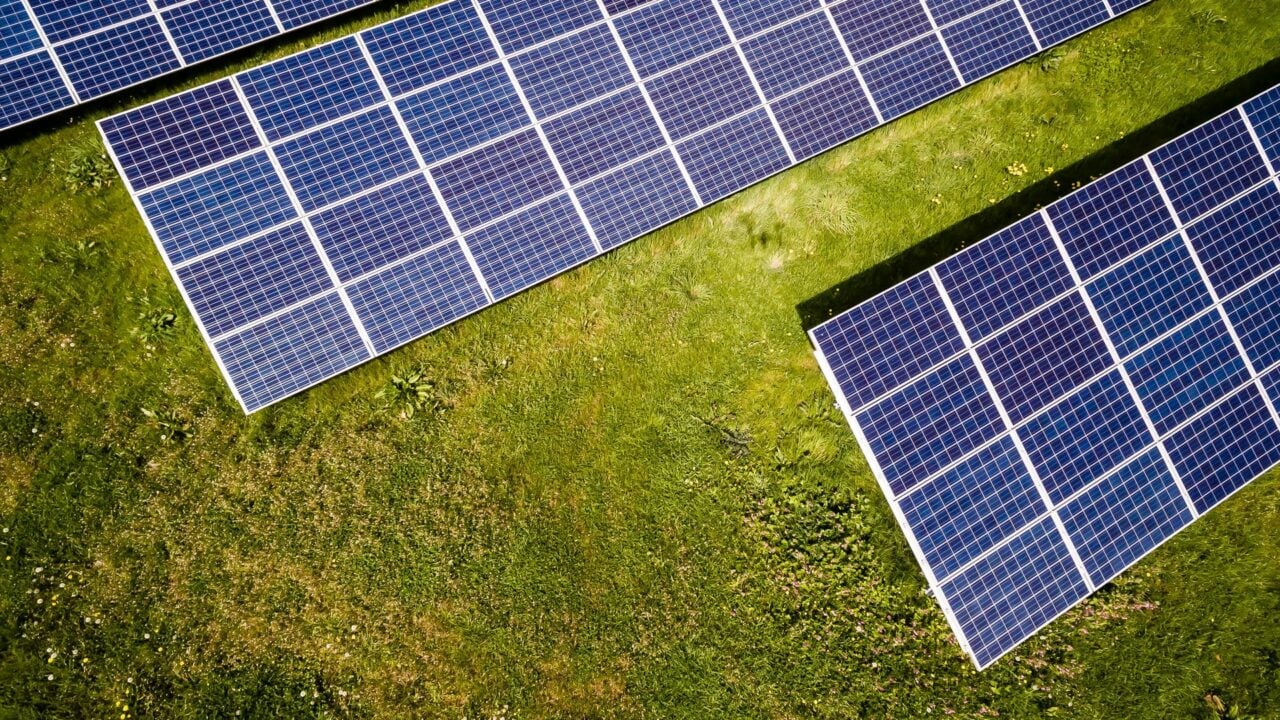 Having installed 660MW of new solar PV in the 12 months to 31 March 2021, large-scale solar sites across the UK are now eagerly awaiting expected declines in module prices, allowing 2021 deployment to reach and exceed the GW-levels forecast earlier in the year.
While this ground-breaking hiatus continues, more planning applications are adding to the pipeline, now well in excess of 15GW. About 15-20 sites (mostly in the 40-50MW range each) are ready to go, but without any incentive deadlines to drive early build, it simply requires a reset in module related capex back to levels seen at the end of 2020.
Indeed, the situation in the UK is not too different to other GW-scale global end-markets. Nobody is enjoying the uptick in module pricing, brought about by a combination of polysilicon tightness and wafer supplier desperation at accessing polysilicon to operate ingot/wafer fabs, at almost any cost. These two issues – entirely China driven – are now acting in unison, to the detriment of the industry as a whole.
Meanwhile, module suppliers are holding firm on pricing, even if this means building up inventory.
It is almost a perfect storm in the works, in terms of pricing reset. The longer the upstream (back to polysilicon) keep pricing high, the slower the end-market builds large-scale projects. And it is large-scale sites that drive the industry, not rooftops that have been largely shielded from the module price increases since the end of last year.
It is not inconceivable that a cliff edge will unfold, driven by the lower-than-expected global module shipment during the first half of 2021, coupled with the aggressive 2021 shipment guidance from the top half dozen key module suppliers.
Adding to the mix, the mismatch in production margins through the value-chain is now becoming an uncomfortable reality in China, and this is completely unsustainable even in the short-term. The leading Chinese polysilicon makers (including those producing in Xinjiang today) are busy reporting gross margins north of 50%, while module suppliers are now in the high single-digits. Bearing in mind that the polysilicon producers need module companies to shift product to sustain supply channels, it is clear that something is amiss in China now.
Ultimately, pressure (official or not) will simply be put on the leading polysilicon suppliers to reduce pricing. It is unlikely anything will be announced to this effect – other reasons will be cited in public.
This brings us to the key question today: when?
With many of the PV producers listed today, it could be that the release of half-year results (in August and September) prompts the reset. Or for many, it may simply be desperation and the need to run factories again winning over prudent commercial operations. September is also the final month of Q3, with Q4 potentially shaping up to be a final quarter like no other seen before in the sector.
So perhaps, we are going to have to endure another two months of module suppliers holding tight to the mantra of: no business is better than bad business. By then, any business will be better than no business, and the pricing reset will happen. In typical solar fashion, the reset will be quick and brutal potentially.
Another factor in the mix today is the timing of the SNEC meeting in China this year, occurring this week in Shanghai. Previously an event where the global community frequented, this year it is of course a wholly domestic event. But with China hoping to deploy circa 60GW of modules in 2021, the tactics of multi-GW suppliers before and after SNEC has a ripple effect globally, in particular on pricing discussions. Therefore, it is not inconceivable that post-SNEC, a change in sales rhetoric will be seen outside China regarding stock levels of shipment and new pricing quoted.
From a UK perspective, the forthcoming UK Utility Scale Solar Summit meeting – organised by Solar Media (including Solar Power Portal and our in-house market research team) – taking place online during 15-16 June 2021, seems to be perfectly timed. This event will hopefully be the ideal platform to really work out what can indeed happen in the UK, going into the second half of the year.
Not just from a module pricing standpoint, but also from a product specification perspective. SNEC is going to see new module formats, powers and bifacial specifications launched, and there will be pressure for many to see these followed up quickly by way of firm orders.
To take part in the UK Utility Scale Solar Summit online during 15-16 June 2021, please register at the links on the event homepage here. The event will start with a special 40 minute presentation by myself, looking at detail on the sites and key stakeholders behind the post-subsidy deployment surge.