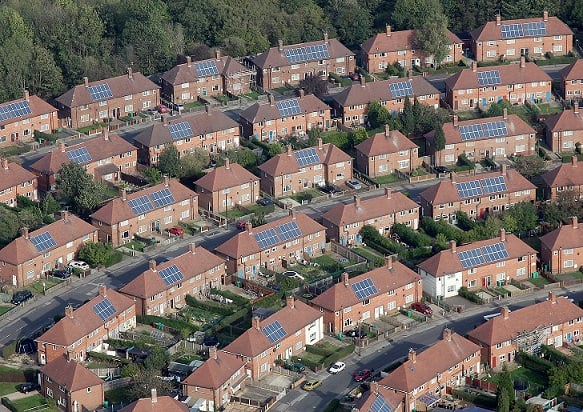 Energy union GMB has slammed an interview given by new National Grid executive director Nicola Shaw in which she lauded the potential of a smart energy revolution in the UK as "fanciful nonsense".
Speaking to the BBC, Shaw said that the roll out of an "internet of energy" centred around distributed generation technologies such as solar PV, as well as battery storage, energy efficiency and energy management products, would help prevent blackouts and educate consumers on their consumption.
This, Shaw added, was enabling people and companies to use more electricity during off-peak periods, culminating in a "real revolution" in the way the UK thinks about energy usage.
However GMB, which has been forthright in its support of EDF's controversial Hinkley Point C project, attacked Shaw over the contents of her interview and accused the UK's energy infrastructure operator of being "naively complacent".
Justin Bowden, national secretary at GMB, said: "Avoiding winter blackouts with a 'smart energy' revolution is fanciful nonsense, the smart grid is years away. What is needed to guarantee the lights stay on over the coming winters are new power stations and the go-ahead for Hinkley Point C would be a start given that the coal fired stations are due to close next week.
"There are simply too many jockeys on the horse in terms of the responsibility for the UK power supply systems. National Grid is a private company and natural monopoly with the aim to make profits. National Grid has to be told by the UK government what to do in the interests of consumers."
Decentralised energy systems comprising small-scale renewables and management technologies have been the subject of significant interest, not just from the renewables industry but also at a government level.
Following the National Infrastructure Commission's formation last year – and subsequent commitment to spend £100 billion on its recommendations – its first report concluded that the future of the UK's energy network should focus on decentralised generation combined with localised storage networks.
It echoed the conclusions of a similar report authored by solar firms Lightsource, Foresight Solar and Good Energy alongside the likes of KPMG and UK Power Networks, produced at the time of the feed-in tariff consultation, which stated that electricity bills could fall if the government pursued a decentralised strategy.