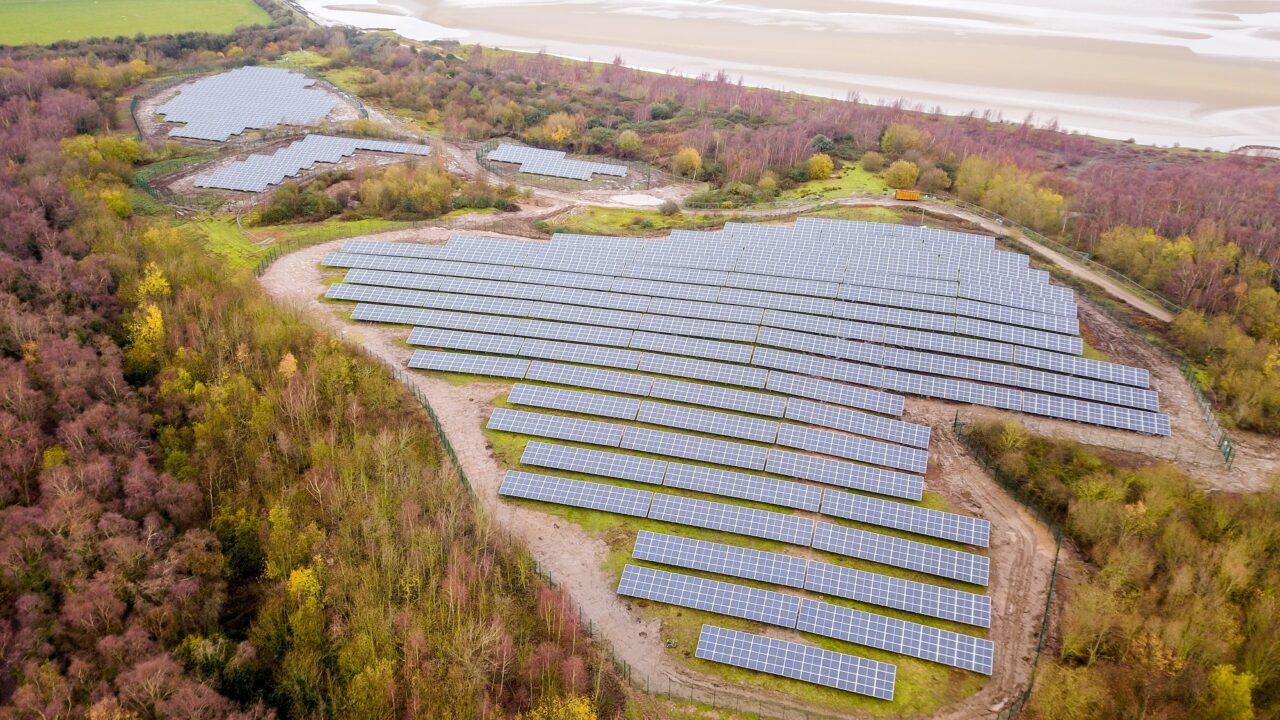 UK green supplier Good Energy has signed a new subsidy-free agreement for two solar farms in Wales.
The two sites – Flint Landfill and Crumps Yard – are being developed by ENGIE on land owned by Flintshire County Council. Cumulatively the sites have a capacity of 3.5MW from 9,000 400W panels across the two.
Both received planning permission in 2020, and will enter the construction phase now following the financial agreement with Good Energy, which provides financial security to the Council and offers above market rates, the company said.
Solar power will be vital in driving forward the UK's "transition to clean, green energy and tackle climate change," said UK energy minister Anne-Marie Trevelyan MP.
"Good Energy's innovative solar project not only champions independent renewables, but will help create new green jobs across Flintshire, supporting our ambitions to build back greener and eliminate our contribution to climate change."
Good Energy now holds direct power purchase agreements (PPA) for over 1,600 renewable generators across the country. It is a big proponent of the model – meeting all of its customers energy consumption through PPAs as opposed to using Renewable Energy Guarantee of Origin certificates as many other suppliers do.
Juliet Davenport, CEO and founder at Good Energy, said the agreement was a "great example of everything Good Energy stands for" as it provides independent renewables a market.
"This is what we have been doing for 20 years and it means these clean power projects have a future. We look forward to working with Flintshire Council over the coming years and seeing these new solar sites come to life."
Crumps Yard has previously been used for a number of industrial purposes, including as a chemical works, while Flint has previously been used as a landfill. These sites can be difficult to repurpose given the dangers of redevelopment, and as such solar – which leaves the ground relatively undisturbed – is an increasingly popular option.
Earlier this week for example Cambridgeshire County Council gave the green light to the Stanground 2.93MW solar and battery storage park, which will sit on the site of a former landfill.
ENGIE was chosen for the £3.1 million development of both the Crumps Yard and Flint Landfill sites by Flintshire County Council back in August 2020, with the generation set to play a key role in the Council's Carbon Reduction Strategy.
Flintshire County Council's cabinet member for corporate canagement and assets, Councillor Billy Mullin, added: "Flintshire County Council is pleased to be working with Good Energy on this important solar project which will support the reduction in carbon emissions emitted through standard energy generation which cause climate change.
"This is a key priority for the Council and I personally welcome this plan coming to fruition."
Construction of the sites has just finished, Good Energy told Solar Power Portal, and both projects are scheduled to start generating clean power in 2021.