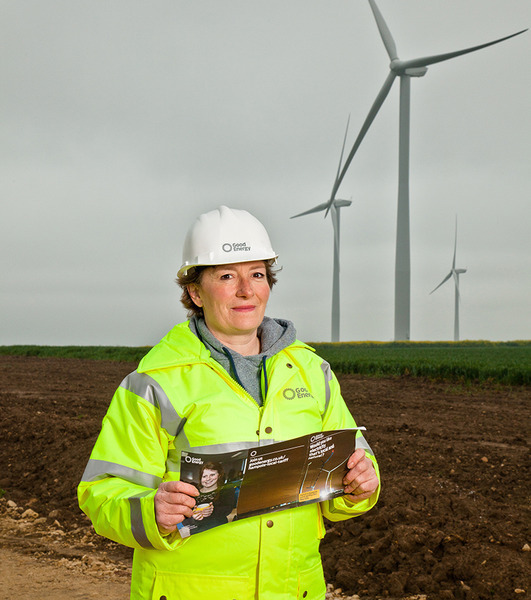 Green utility Good Energy has warned that it expects future feed-in tariff customer growth to drop off, as it races to finish two1.2 ROC-eligible 5MW solar farms.
The company made the comments during its H1 2016 results disclosure earlier this week, during which it reported a 40% year-on-year surge in turnover to £45.6 million.
Good confirmed that its FiT customer meter points had grown by a third to more than 124,000, however the company said it expected future growth to be "lower than historical levels" and said it would now switch its focus to retaining customers and offering them additional services.
The utility also expects the rolling back of government subsidies to significant impact its generation portfolio, with Good stating that it had now shifted its short to mid-term focus away from solar and onto wind.
Good currently has more than 150MW of consented solar assets from which it derives its power, and it has more than doubled its solar output year-on-year to 19GWh over the first six months of 2016.
"We will continue to monitor and review the role that solar will play as part of our generation portfolio, with its participation mainly influenced by the evolution of construction costs after the removal of subsidies as well as additional revenues or optimisations that could be derived from new technologies such as battery storage," the company said.
Having sold its 4.65MW Wrotham solar farm to a member of the Trina Solar group earlier this year, Good is now focusing its efforts on the development of two 1.2 ROC-eligible sites it believes it could complete prior to the deadline closing on 31 march 2017.