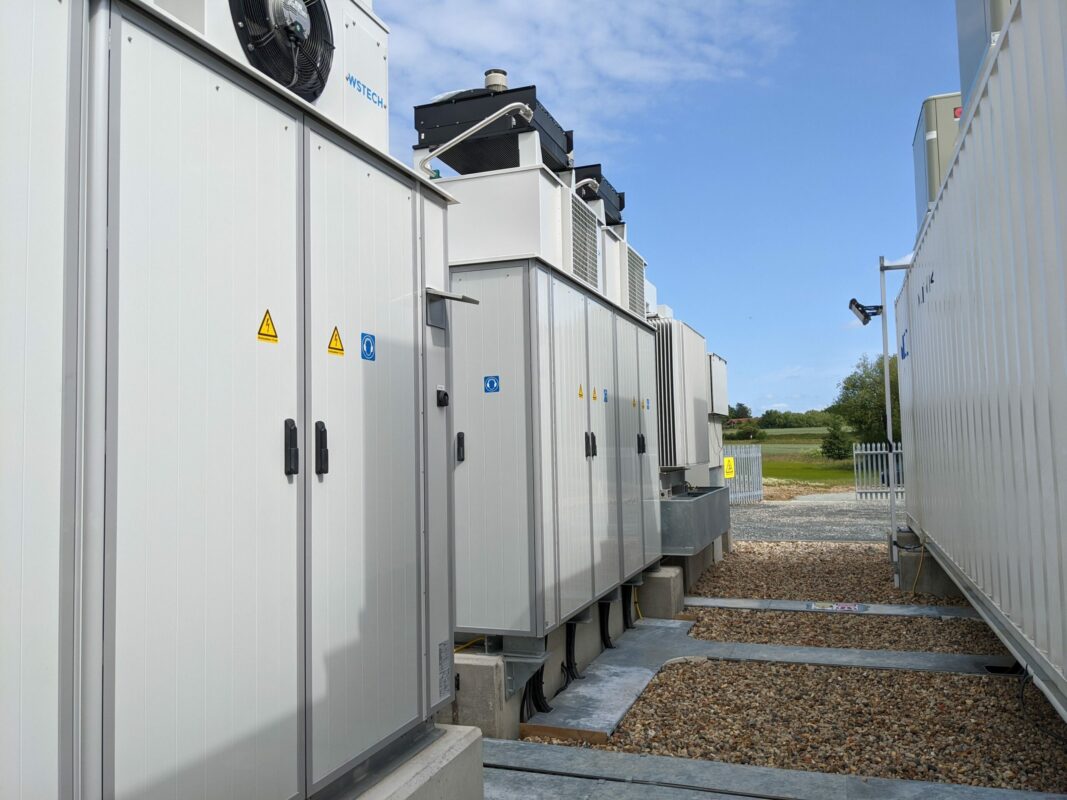 Gore Street Energy Storage Fund has acquired a 57MW construction-ready energy storage project in Leicester.
All land rights, grid connections and planning consents have been secured for the project, which is currently scheduled to become operational in 2023.
It will be the first Gore Street project to be connected directly to National Grid's main transmission network rather than the local distribution network, which will help to reduce capex and operating costs.
The total capex for the project is expected to be c.£22million over the next 12 to 18 months. This acquisition brings the company's portfolio up to 577MW of operating or under construction projects in the UK and Ireland.
It builds on substantial growth in Gore Street's portfolio recently, with 189MW added in the year ending March 2021 alone. In May it also acquired an 80MW energy storage project from RES, using the net proceeds of a £135 million fundraise in April.
The 57MW Leicester acquisition is a further significant development for the company, said Alex O'Cinneide, CEO of Gore Street Capital, the company's investment manager.
"This particular asset also benefits from being transmission connected providing attractive running cost savings which will provide an additional tailwind to our positive cash flow. This is another example of Gore Street's preeminent position in the development of the energy storage market where we have continually been a first mover at scale to the benefit of our shareholders."
Following the acquisition, Gore Street's financial resources are now largely committed and the company is proposing a new issue of ordinary shares to fund an ambitious expansion of its portfolio. Its investment policy currently allows for 40% of its investments to be made outside of the UK and Ireland, and it is currently assessing potential ready-to-build projects in North America and Western Europe.
These projects would help secure the company's position in diverse and comprehensive energy storage markets it stated. In total it now has over 1GW/2.5GWh in its overall pipeline, including a 2GWh active pipeline across North America and Western Europe. Currently, 160MWh is under exclusivity.
"While the GB and Ireland have been the pre-eminent markets for energy storage investment, other more nascent markets offer enormous potential growth opportunities and complementary revenue streams which we see as extremely attractive," said O'Cinneide. "We expect to update the market in due course with our pipeline progress."
Gore Street will now issue up to 67,883,824 new ordinary shares at a price of 107 pence per share. As the placing consists of the remaining balance of shares issued under its placing programme granted at its annual general meeting on 6 September, no prospectus will be required for the placing.
It is looking to raise up to £72.6 million to execute this international project pipeline.
"The proposed placing and retail offer will progress our ambitious portfolio growth plans and we look forward to leveraging our experience and proven capital discipline, to find the best opportunities to generate further shareholder value following the rapid and successful deployment of a significant portion of the £135 million raised in April 2021," said O'Cinneide.