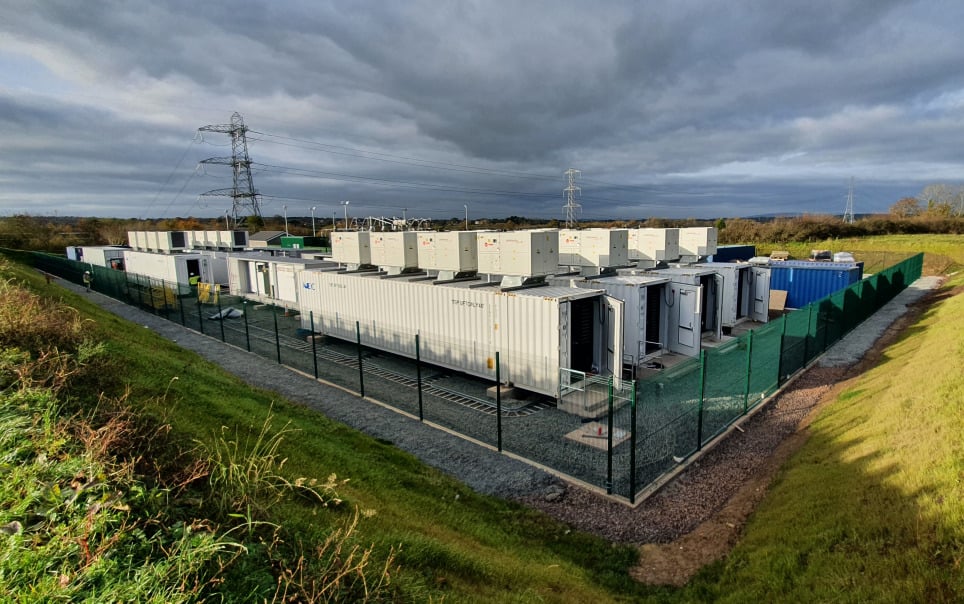 Gore Street has completed the acquisition of a 90% stake in a 28MWh operational energy storage asset in Cremzow, Germany, as the company plans to "aggressively" pursue certain international markets.
Cremzow has been operating since 2019, providing balancing and frequency services across eight countries and eleven associated Transmission Network Operators in the European grid system. It can participate in wholesale and intraday arbitrage, presenting additional revenue stacking opportunities similar to the GB and Irish markets.
Additionally, Gore Street highlighted how the intent by the EU to diminish co-dependency on gas and other fossil fuels – which it said has been reinforced by the current Ukraine crisis – will likely further enhance the need for energy storage infrastructure.
The Cremzow site was developed in two stages by Leclanche, Enel Green Power and Enertrag, starting with an initial 2MW followed by an additional 20MW, with the system based on LG Chem lithium-ion batteries.
The asset was purchased from Enel X Germany Gmbh, a subsidiary of Enel X. Enertrag, meanwhile, is to retain a 10% stake in the project, as well as support the technical management of the project.
Following the acquisition, Gore Street's operating assets will have increased to 232MW, and total portfolio assets under management will be 629MW.
It comes as Gore Street looks to diversify its exposure to new revenue streams, in line with its mandate to expand outside of the UK and Ireland – the latter of which it expanded into in 2019. A year later, it raised raised gross proceeds of £3.5 million through a placing of ordinary shares to fund its UK and international pipeline.
Alex O'Cinneide, CEO of Gore Street Capital, said: "Gore Street has a unique skill set, drawing on our first mover advantage in GB, in owning and operating an international portfolio, and will continue to aggressively pursue critical markets such as Germany.
"This is a landmark acquisition with compelling fundamentals which not only demonstrates our entry into new markets but also increases our operational cash generating assets, and further diversifies Gore Street's portfolio."