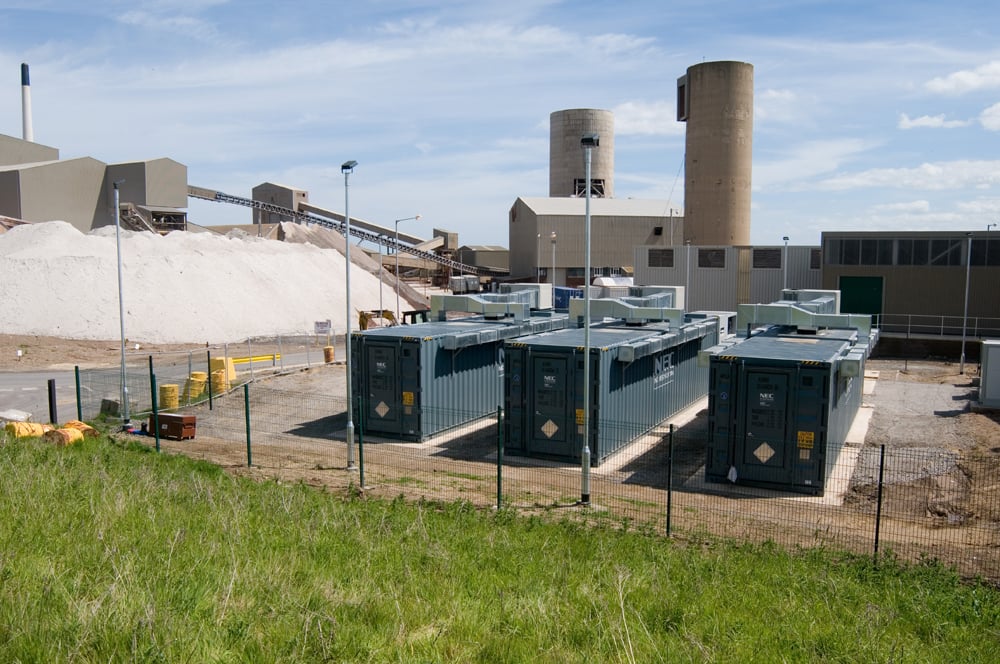 Gore Street Energy Storage Fund's two Northern Ireland batteries have been completed, taking its operational portfolio up to 210MW.
The two 50MW assets are due to start operations under DS3 contracts today, with the batteries almost doubling the fund's operational portfolio which is now comprised of 11 projects in Great Britain and Ireland. This is expected to more than double operational cash flow from the consolidated portfolio, Gore Street said.
Alex O'Cinneide, CEO of Gore Street Capital, praised the assets as being "the largest of their kind operating on the Northern Irish grid", with the batteries also being one of "the few assets to have secured the 1 April 2021 gate" – a feat which he said demonstrates Gore Street's "expertise".
1 April marks the start of the contracts for Gate 4 of the DS3 flexibility start, with contracts for the next gate starting on 1 October 2021. The two Northern Ireland batteries form part of the 160MW portfolio of Irish storage that Gore Street acquired in 2019, with it being announced earlier this month they had entered the final stages of construction.
It comes as the fund also announced it has secured a £15 million revolving credit facility with Santander to support its continued growth, enabling Gore Street to finance the construction of existing projects and to purchase new grid scale battery storage projects from its investment pipeline, which now amounts to over 1.3GW in the UK and internationally.
It also gave an update on its Porterstown project, which has secured an option to expand its capacity from 30MW to 90MW. It is now expected that phase one (30MW) will be commissioned in Q1 2022 and phase two (60MW) will follow in due course.