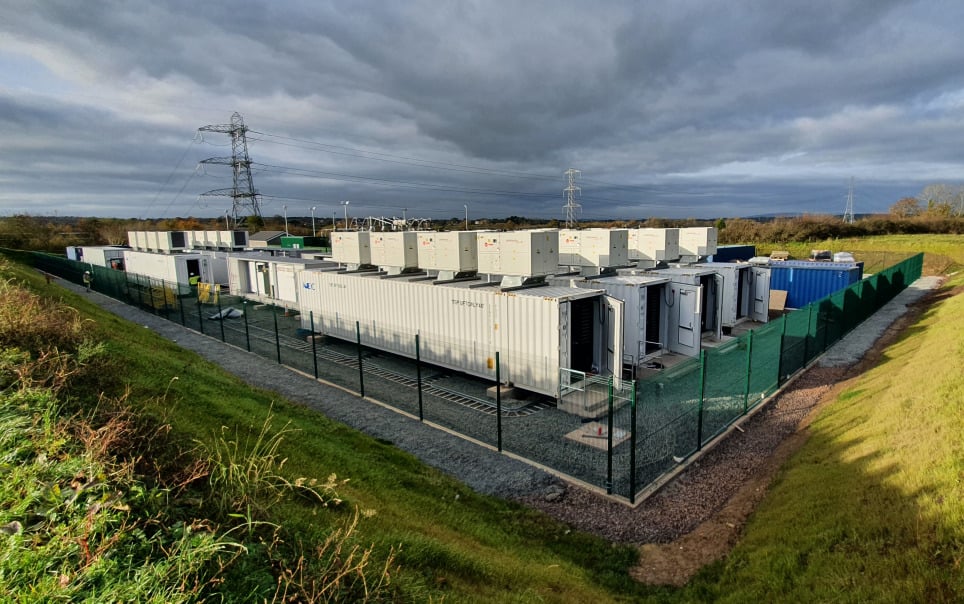 A potential 80MW acquisition – plus Gore Street Energy Storage Fund's 1.3GW development pipeline – is to be funded by the net proceeds of the company's latest £135 million fundraise.
This potential acquisition is expected in the coming weeks, the fund said, with net proceeds of the fundraise to also be deployed in relation to accelerating development of its existing portfolio including the expansion of its Republic of Ireland assets from 30MW to 90MW. This was announced in late 2020, with both the Porterstown 30MW project and the 30MW Kilmannock project to be expanded.
The new funds were raised from the total issue of 132,352,941 new Ordinary Shares at 102p per Ordinary Share. Admission of these shares to trading on the London Stock Exchange's main market is expected to become effective at 8:00am on 27 April 2021.
Alex O'Cinneide, CEO of Gore Street Capital, said the "strong demand" from both institutional and retail investors "reflects the widespread understanding of energy storage's ever increasing role in national energy security", adding that the scale of demand almost doubles Gore Street's market capitalisation.
It comes following the company raising gross proceeds of £60 million from an initial placing, offer for subscription and intermediaries offer in December 2020, which will also support the acquisitionof new projects in its 1.3GW pipeline.
In March, it secured a £15 million revolving credit facility from Santander to enable Gore Street to finance the construction of existing projects and to purchase new grid scale battery storage projects from its pipline.