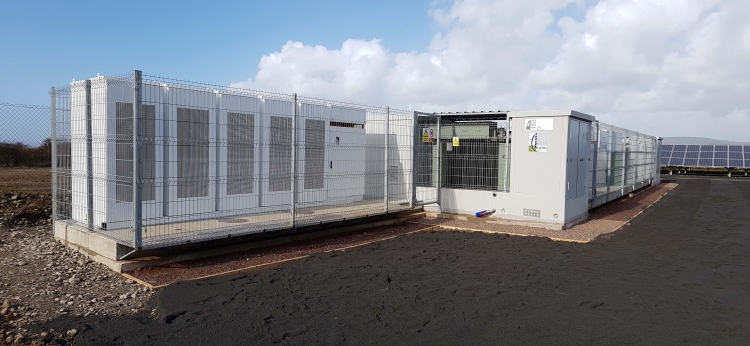 Gore Street's 9MW Port of Tilbury battery has been switched on, almost doubling the size of the energy storage fund's operational asset base to 19MW.
The battery is receiving funding from a combination of Triad revenues, a secured fast frequency response (FFR) contract and a capacity market contract.
It was completed on schedule using batteries from NEC Energy Solutions. It was originally developed by Origami Energy and sold on to Gore Street in September 2018.
Gore Street also acquired Origami's 10MW Lower Road project in Essex, which is set to become operational before the end of the year.
Alex O'Cinneide, CEO of Gore Street Capital, said the fund is "delighted" the battery has been completed on time and is now directly contributing to its revenue.
O'Cinneide also pointed to Gore Street's new acquisition pipeline, which totals 1GW across 21 projects, as well as its portfolio of projects in construction, including 160MW of capacity across Northern Ireland and the Republic of Ireland.
The fund recently received an added boost of £9.5 million from The National Treasury Management Agency for the projects in the Republic of Ireland, which have been awarded contracts in the DS3 flexibility market.
"The considerable increase in the size of the Company's portfolio and the strength of these investment pipelines is a clear testament to the recognised leading expertise within the team at Gore Street Capital," O'Cinneide said.