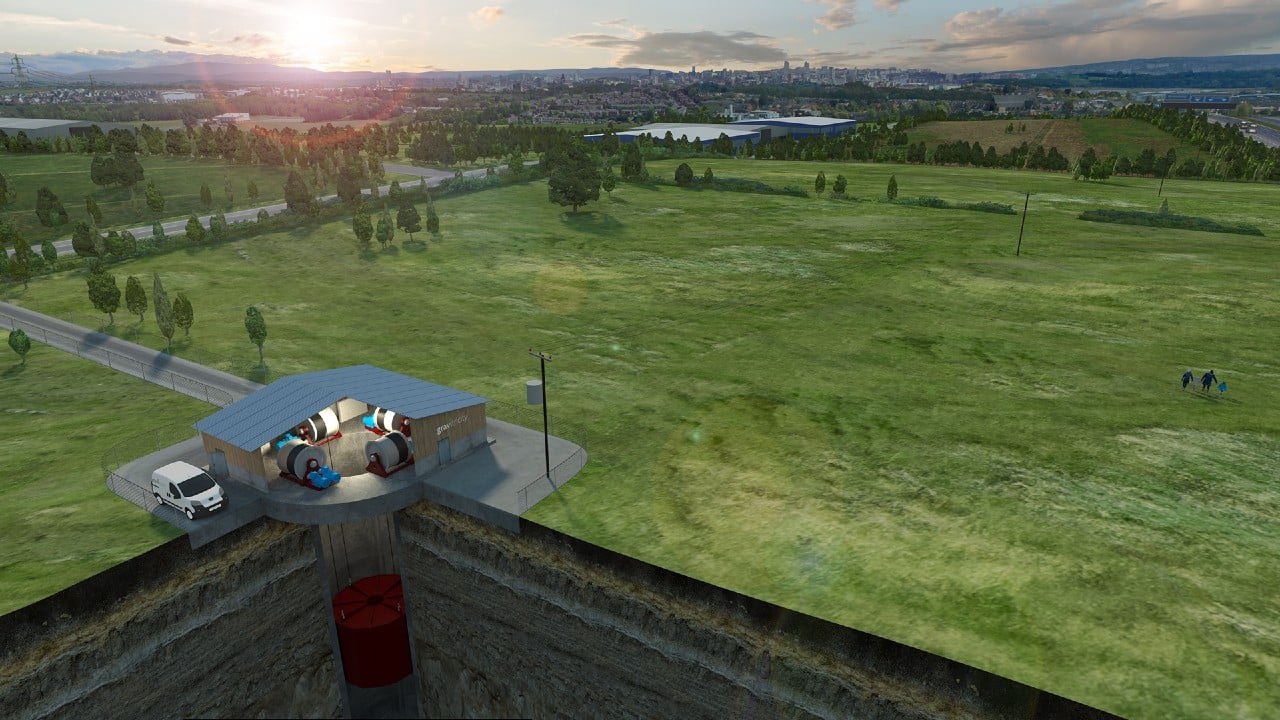 Gravitricity has successfully commissioned its 250kW energy storage demonstrator, proving the novel technology's capability.
The demonstrator has been built above ground whilst future commercial projects will be built underground, potentially using decommissioned mine shafts. It works by raising one or more heavy weights in the shaft and releasing them when energy demand is up.
A series of tests have now been carried out on the grid-connected demonstrator that has been built in the Port of Leigh in Edinburgh. The Scottish company successfully raised and lowered two 25-tonne weights, generating power and verifying the system's speed of response.
"These tests confirm our modelling and show that gravity energy storage is a serious contender in the global energy storage market," said company managing director Charlie Blair.
"We've proven we can go from zero to full power in less than a second – which can be extremely valuable in the frequency response and back-up power markets – plus our ability to continuously vary power output dependent on demand. In the coming months we'll be running tests with the two single weights, dropping one after the other to verify smooth energy output over a longer period."
The test follows Gravitricity celebrating the completion of the 15-metre high lattice tower for the demonstrator in March. The demonstrator was announced in May 2020, after the company was awarded a £640,000 grant from Innovate UK towards the £1 million project.
It was delivered in tandem with Glasgow-based controls specialist ISC and industrial partners, as well as Dutch winch manufacturer Huisman.
The company will now look to rollout the technology in a series of full-scale 4-8MW projects, with conversations already underway with mine owners in the UK, Scandinavia, Poland and the Czech Republic, it said. Additionally, in South Africa Gravitricity is working closely with mine operator United Mining Services as part of a programme funded by an Innovate UK Energy Catalyst programme to identify potential schemes.
"A key feature of our full-scale projects will be their long life" added Blair. "Once built, our system can last for over 25 years, with no loss in output or degradation over time. This makes gravity storage cost-effective. And unlike batteries, we have no reliance on rare metals such as cobalt and nickel which are becoming increasingly scarce in the global drive to electrification."