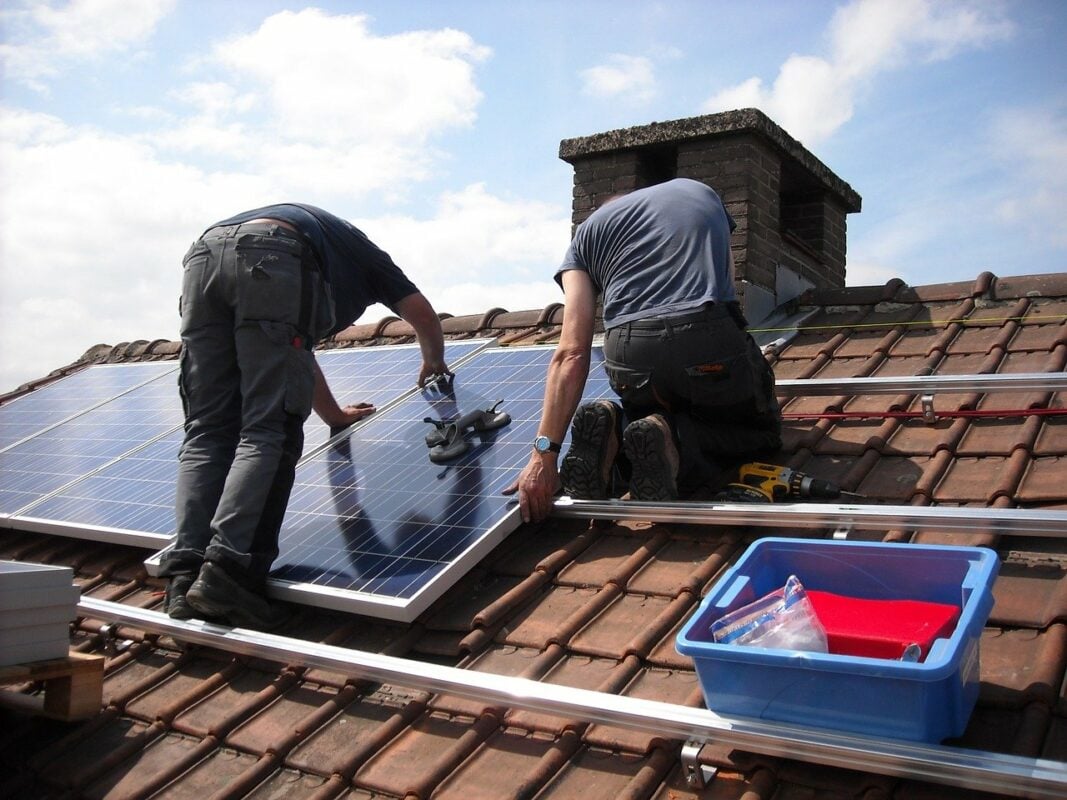 The Environmental Audit Committee (EAC) has warned that at its current rate, it will take ten years to meet the government's Green Homes Grant target.
Currently, just 20,000 vouchers for the scheme have been awarded to customers out of a total of 600,000 on offer. The scheme was initially set to run over six months finishing March 2021, but the deadline was extended to finish at the end of March 2022.
According to an online survey run by the EAC in November, a shortage of accredited engineers has been a key challenge for those wishing to access the scheme. Installers must be registered with the government-endorsed quality scheme TrustMark to be able to participate in the scheme.
EAC said that 1,200 companies had registered with TrustMark back in November, a number that has only slightly increased through December and January to 1,300 companies. This comes after a report from Microgeneration Certification Scheme (MCS) last September found that over 70% of installers were planning to offer Green Homes Grant services.
The concern over a lack of skilled installers follows another report by the EAC that warned the government's 600,000 heat pump installations a year by 2028 target may fail in part because of a lack of installation engineers.
The £2 billion Green Homes Grant includes technologies like heat pumps, along with solar thermal and insulation, as well as the Local Authority Delivery segment of the scheme including solar PV.
While the Department for Business, Energy and Industrial Strategy (BEIS) minister Lord Callanan is set to launch a skills initiative that will ensure the UK has skilled workers in the low-carbon energy efficiency space going forwards, it may not offer much support to the Green Homes Grant. The £6.9 million skills competition is set to launch in September, just seven more months before the end of the scheme and is therefore unlikely to have a significant impact on the availability of skilled engineers.
As such the EAC has called for an extension to the scheme, with the committee's chairman Rt Hon Philip Dunne MP warning that unless overhauled and extended, the scheme "will fail to deliver its ambition".
"Issuing vouchers is continuing at snail's pace, with only 20,000 of the 600,000 target issued four months in – at this rate it will take over 10 years to fulfil the government's expectation. Many of the builders and installers that can do the work are in limbo as a result of the time taken to approve applications, and perversely we have heard evidence some are having to lay off skilled workers as orders have been stalled pending confirmation of vouchers."
The EAC's findings come after an article in The Guardian at the end of January found that the Green Homes Grant was in a "desperate" state. It found that far from creating jobs – a key tenant of the scheme in light of growing unemployment because of COVID-19 – it had caused job losses, as installers have been left out of pocket and in debt, waiting on money from the government to come through.
"This scheme has good potential," added Dunne. "But it needs a radical overhaul now the scheme has been extended. It must streamline the application process by removing unnecessary bureaucracy and must make sure the supply of skills meets the demand that 600,000 vouchers, and a further boost by the Chancellor in the March Budget, would drive. By doing so, it could make large strides towards meeting other government commitments, such as installing 600,000 heat pumps every year by 2028."