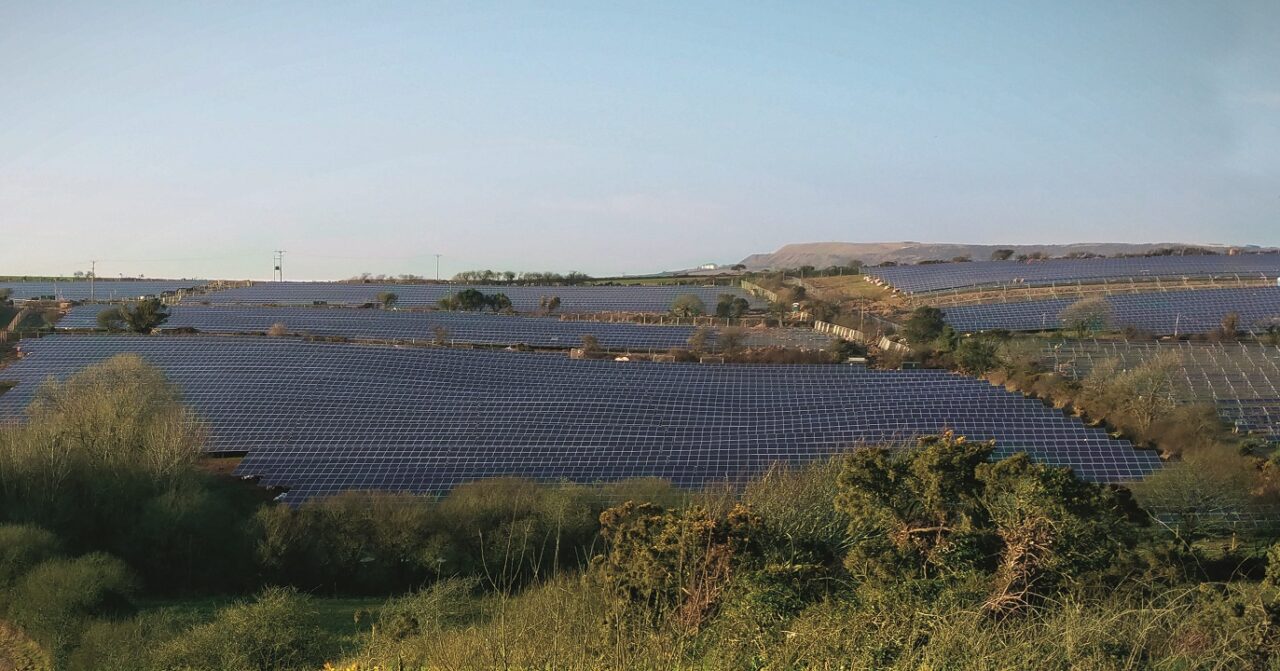 UK solar and wind asset owner Greencoat Renewables is eying an IPO to raise as much as €250 million (£218.8 million) to pursue additional wind and solar projects across Europe.
The company confirmed this morning that it was aiming to become the first renewable energy infrastructure firm to list on the Irish Stock Exchange, and would also look to trade on the AIM and ESM markets of the London Stock Exchange.
Greencoat said it would look to use the funds to first and foremost acquire additional Irish wind farms but would then look to bolt on wind and solar assets across the Eurozone.
It has set an initial dividend target of €0.06 (£0.052) and IRRs of between 7 and 8%.
Rónán Murphy, non-executive chairman at Greencoat Renewables, said the listing was an "exciting next step" for the firm.
"The quality of our seed portfolio, coupled with the expertise and experience of our Investment Manager, should allow us to generate an attractive yield for shareholders coupled with capital growth," he added.
Greencoat's seed portfolio of 137MW of operational onshore wind in Ireland – acquired in March 2017 – has been bolstered by its first forays into UK solar. Earlier this year a new investment vehicle established by Greencoat acquired just over 100MW of UK solar in two separate purchases from BayWa r.e. and Primrose Solar.
The firm's investment manager and partner Bertrand Gautier lauded Ireland's renewable energy market, saying it offered a "compelling opportunity" for investors.
"The consolidation of a high quality portfolio of operating assets will allow us to create long term value for shareholders. From our base in Ireland, we expect that Greencoat Renewables will become a leading euro-denominated renewables investment company and we are excited about the growth prospects for the business," Gautier added.
Greencoat would join esteemed company on the London Stock Exchange with funds from established UK asset owners such as Foresight and NextEnergy Capital – who hold significant shares of UK solar capacity – also listed.