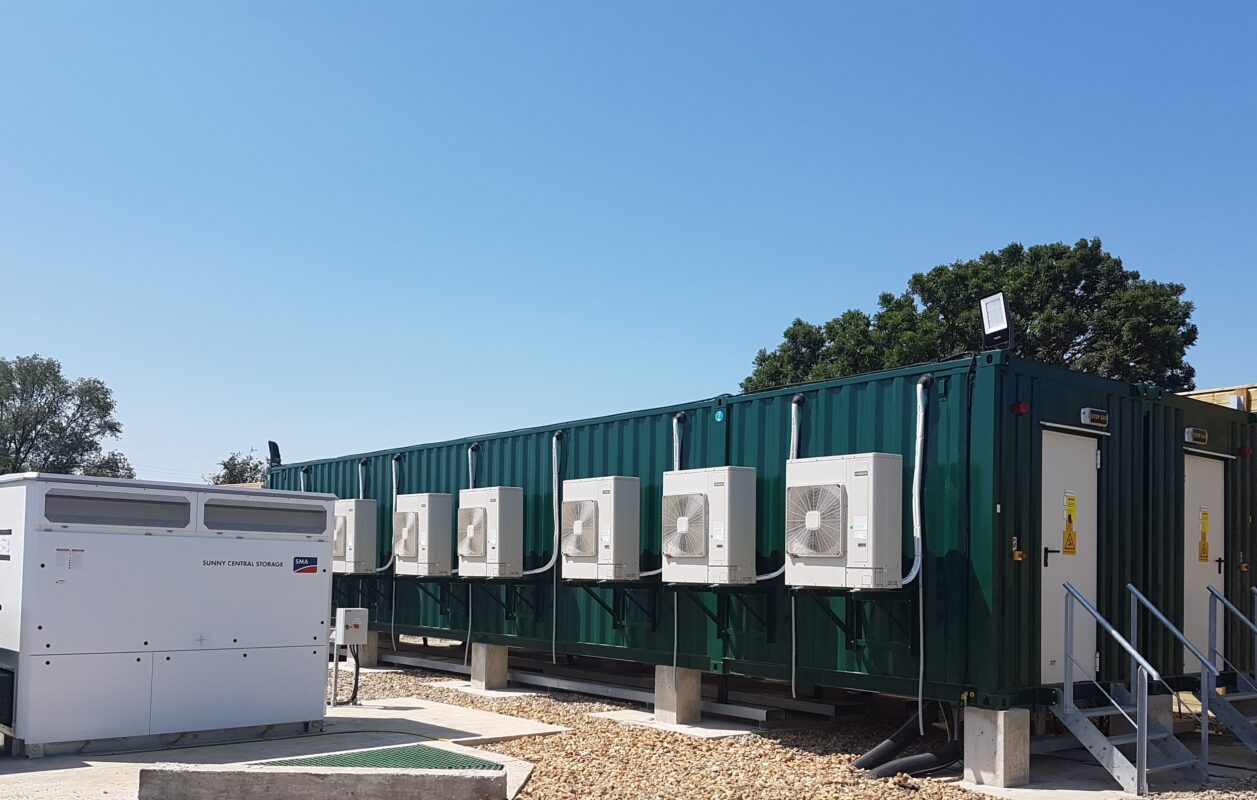 Gresham House Energy Storage Fund (GRID) has completed the acquisition of the 50MW Wickham battery project for £32.75 million.
It is located near Wickham Market in Suffolk, and has c.50MW/40MW export/import capacity, and 74MWh storage capacity. It is already connected to the distribution network, and a number of commissioning tests have been successfully completed.
Wickham will trade within the wholesale market, in National Grid's FFR tenders and Balancing Mechanism. Additionally, since energisation it has provided frequency response in the new Dynamic Containment service.
The acquisition brings the company's portfolio up to 315MW, and follows closely on the heels of GRID's investment in the 50MW/75MWh Thurcroft battery storage site.
John Leggate CBE, chair of GRID, celebrated the 20% operational capacity boost from the acquisition, just weeks after Thurcroft began supplying balancing services to National Grid.
"These two utility-scale power storage units are among the largest facilities in the UK and will deliver significant incremental revenues to support our target returns. This is clearly a material contribution to enhancing the stability of the grid, and also supports the acceleration of the expansion of UK's renewable power generation fleet."
Wickham was acquired from Gresham House Devco and Noriker Power, and brings GRID's total number of operational utility-scale battery storage projects up to 12.
Last week (25 November), GRID raised £120 million to finance six new energy storage projects with a total capacity of 245MW.
Ben Guest, fund manager of GRID added: "We are delighted to complete this acquisition so soon after our successful £120 million fundraising last week, allowing the team to focus efforts on our pipeline opportunities."