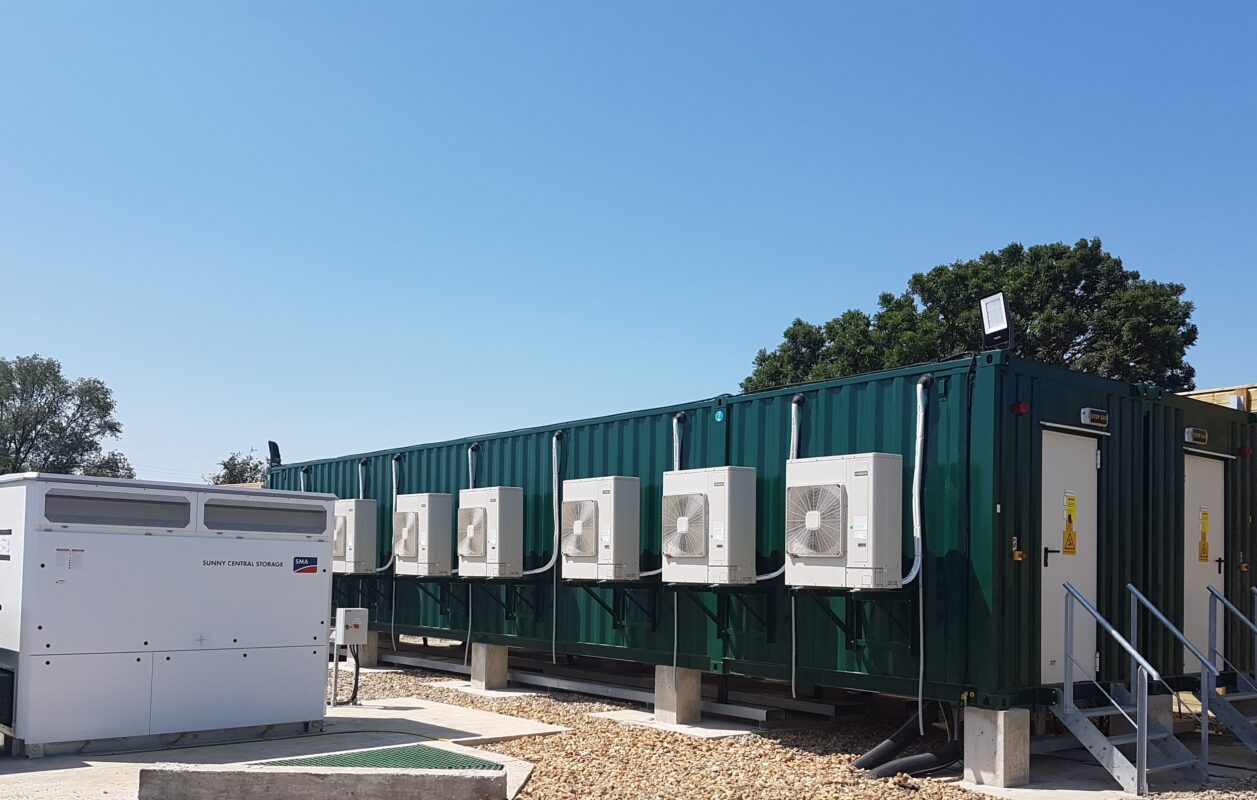 Gresham House Energy Storage Fund (GRID) has conditionally agreed to acquire a c.30MW battery project known as Byers Brae.
The site is located near Wester Dechmont, Livingston in West Lothian, Scotland, and is a battery-only project currently being developed by Gresham House DevCo and Noriker Power.
It is expected to be commissioned in Q2 2021, and being generating revenue from asset optimisation explained GRID. It will trade in the wholesale market, and National Grid ESO's Balancing mechanism, as well as providing frequency response services.
Ben Guest, fund manager and head of Gresham House New Energy, said: "Byers Brae is our first project in Scotland and is expected to help National Grid balance wind generation in the north with power demand in the south. It is located at a point between Edinburgh and Glasgow where physical constraints exist in the transmission system and is therefore expected to benefit from additional revenue System Actions in the Balancing Mechanism."
It is the most recent acquisition in what has been a busy year for GRID, bringing the total capacity of operational utility-scale battery storage project in its investment portfolio to 345MW.
| Project | Location | MW |
| --- | --- | --- |
| Staunch | Staffordshire | 20 |
| Rufford | Nottinghamshire | 7 |
| Lockleaze | Bristol | 15 |
| Littlebrook | Kent | 8 |
| Roundponds | Wiltshire | 20 |
| Wolverhampton | West Midlands | 5 |
| Glassenbury | Kent | 40 |
| Cleator Moor | Cumbria | 10 |
| Red Scar | Lancashire | 49 |
| Bloxwich | West Midlands | 41 |
| Thurcroft | South Yorkshire | 50 |
| Wickham | Suffolk | 50 |
| Byers Brae | West Lothian, Scotland | 30 |
| Total | | 345 |