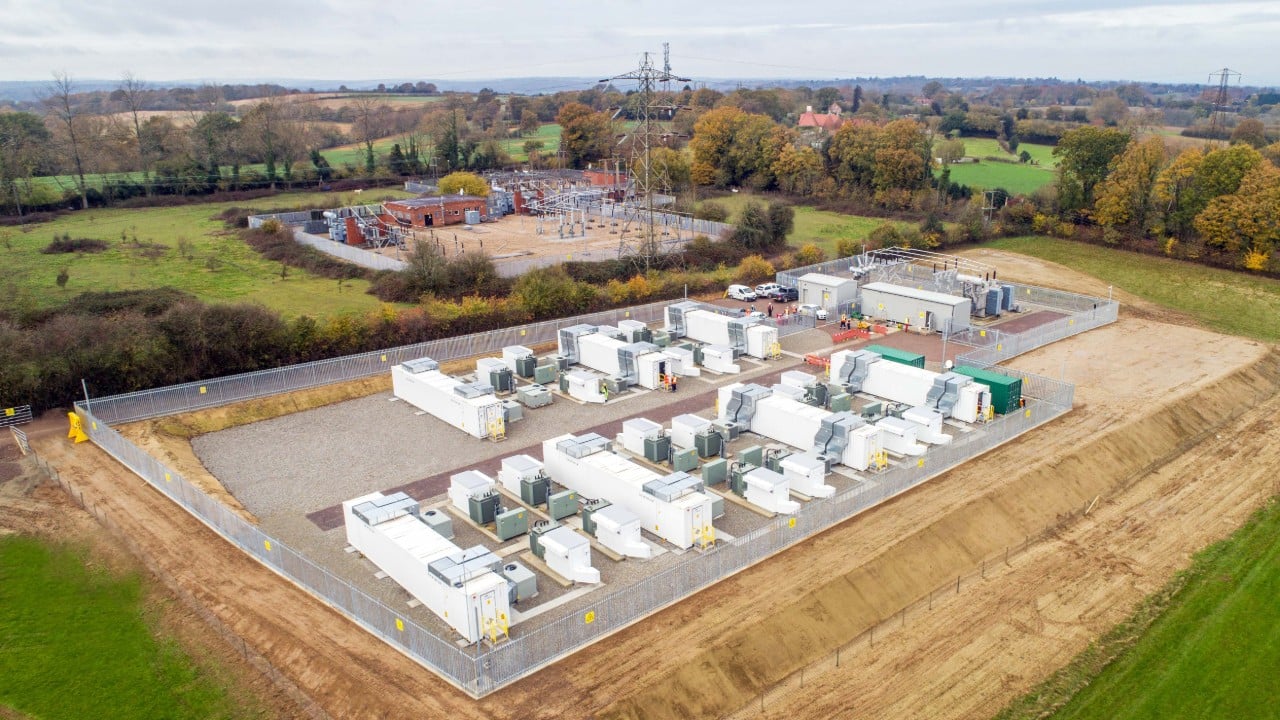 Gresham House Energy Storage Fund is targeting a market share of c.25% to 30% in the UK and Ireland in 2022 following an increase in earnings over 2021.
Indeed, in a trading update for the full year to 31 December, the fund outlined how full year revenues of the asset portfolio are ahead of modelled levels, while the EBITDA of its asset portfolio is expected to be in excess of £40 million for FY 2021, more than double the £15.6 million of FY 2020.
As of Q4 2021, the company also had 415MW of battery energy storage systems (BESS) under construction, a rise of 240MW on Q3 2021. The last quarter of the year also saw 280MW added to its exclusive pipeline for connection in 2023 and 2024, increasing Gresham House's target portfolio, once operational to over 1.5GW.
The company also detailed how it has the potential to build the majority of its pipeline projects to at least two hour durations and has built several projects to 1.5 hours to date.
At least two projects, due for completion later in 2022 and 2023, are expected to be built to two hour durations as the trading opportunity for two hour duration sites becomes at least as profitable as for shorter duration sites, the company said.
It added that the opportunity is becoming more compelling as the frequency response market, which only requires sub-one hour duration projects, is now becoming saturated.
Additionally, Gresham House expects to acquire its upcoming pipeline at the lowest levels achieved to date, with all-in costs expected to be on average under £450,000 per MW for one hour projects and under £625,000 per MW for two hour projects.
However, Gresham House has also faced some COVID-19 related supply chain challenges relating to the construction of its current pipeline. Some project timelines have been affected, with target commissioning dates pushed back by up to a quarter.
John Leggate CBE, chair of Gresham House Energy Storage Fund, said that the outlook for energy storage sector investments remains very exciting, particularly due to the recent Contracts for Difference (CfD) auction launch. The fourth round of the CfD opened last month, with co-located storage allowed to participate for the first time.
Leggate said the increase in renewables as a result of the CfD – with 12GW of contracts expected – will lead to increased intermittency, driving the need for significant additional energy storage capacity, with Gresham "committed to taking the lead in providing this storage capability in the UK and Ireland".
Last year also saw further growth in Gresham House's capital base with £100 million raised in equity funds and £180 million of debt secured at an interest rate of SONIA + 300bp before hedging costs. In October, the company announced it had secured a £380 million funding package from NatWest, with this broken down into a £150 million capex term loan, a £30 million working capital facility and £200 million uncommitted accordion.