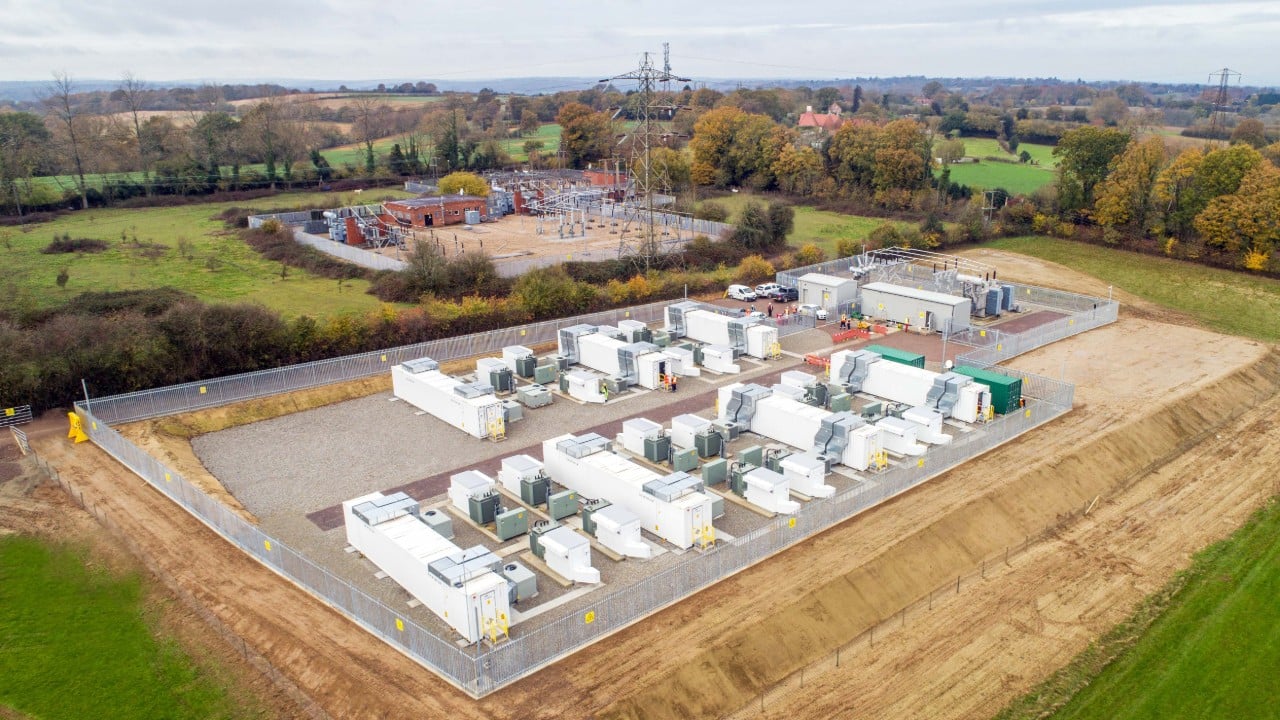 Gresham House Energy Storage Fund is to issue new ordinary shares with an intention of raising approximately £150 million.
It outlined how it anticipates that the net proceeds of this initial placing and drawings under its debt facilities will fund the majority of a 747MW existing battery storage pipeline the company is acquiring. This pipeline consists of projects in the UK and Ireland for which due diligence is under way for 674MW.
Once this pipeline is fully commissioned, Gresham House's portfolio will grow to 1,597MW of operational capacity.
The pipeline includes projects such as the 180MW, one hour duration Monvalet project in the Republic of Ireland, the 87MW, two hour duration Bradford West project in West Yorkshire and the 100MW Elland 2 and 100MW Bradford West 2 projects, also in West Yorkshire and both two hour durations.
In January, the company outlined how it had the potential to build the majority of its pipeline projects to at least two hour durations, having built several projects to 1.5 hours already.
Indeed, at the time, Gresham House had at least two projects, due for completion later in 2022 and 2023, which were expected to be built to two hour durations, stating that the trading opportunity for two hour duration sites is becoming at least as profitable as for shorter duration sites.
Of its 747MW pipeline, six projects are two hour duration, while four are one hour.
This latest fundraise – which is to see Gresham House issue new ordinary shares at a placing price of 145p per new ordinary share – follows fellow London Stock Exchange listed energy storage fund Gore Street recently raising £150 million in April, double its initial target for the fundraising. This is being used to pursue Gore Street's 1.3GW pipeline of projects.
Gresham House, meanwhile, raised £100 million last year, while in 2020 it raised £120 million to finance six energy storage projects.