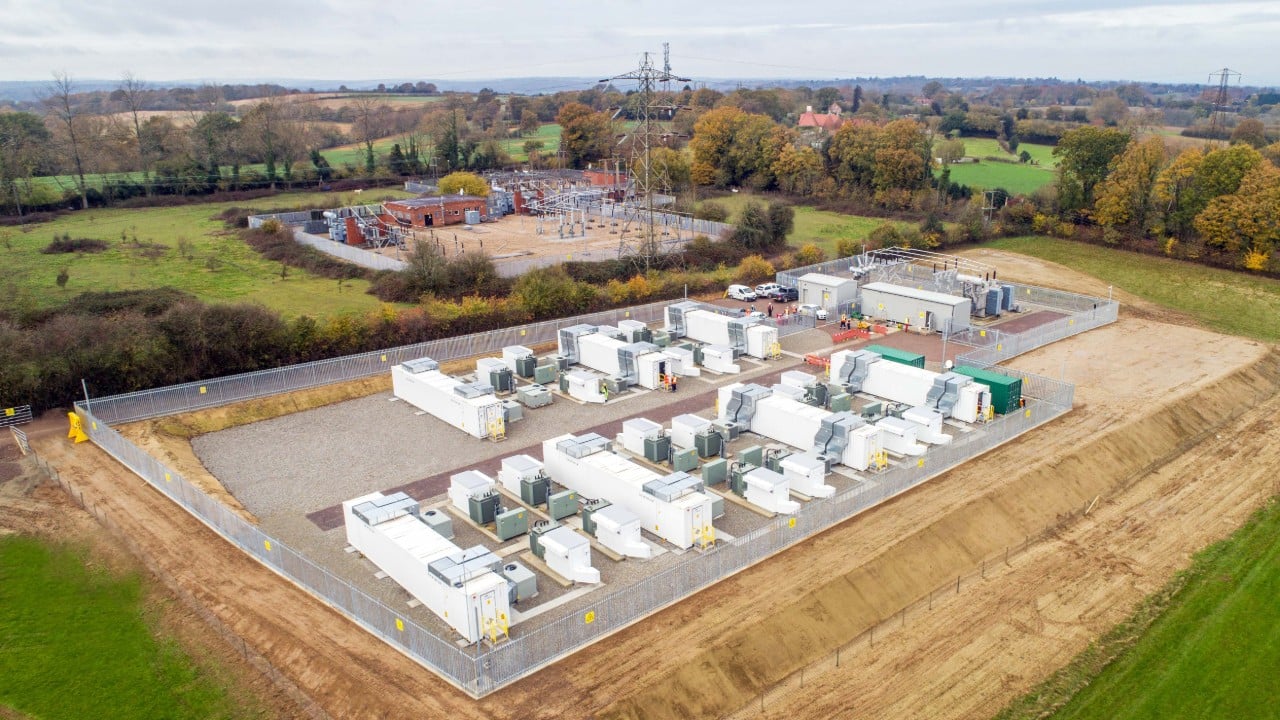 Gresham House Energy Storage Fund (GRID) is planning to continue its spate of acquisitions, with plans to increase its portfolio by nearly 200MW over the course of 2020.
The company now has an investment portfolio of 174MW of operational Energy Storage System (ESS) projects, according to its first full year results to 31 December 2019, released this week. This portfolio has been built up since the company's first IPO in November 2018.
It now has a Net Asset Value of £205.9 million, or 100.79 pence per share. This is an increase of 6.48% on a total return basis.
Since the IPO in 2018, the company has cumulatively raised £238 million, including a £31 million round of funding in February 2020.
This allowed the company to acquire five seed assets totalling 70MW at IPO and a further four assets totalling 104MW subsequently. The fund has set its sight on securing a total capacity of c.364MW during 2020, which would give it a total market share of 30%.
The company has already got off to a strong start, conditionally acquiring a 50MW battery in Wickham in April and completing the acquisition of the 49MW Red Scar battery in January.
It already has Conditional Share Purchase Agreements for two investments totalling 100MW. These are currently under construction, however Gresham expects delays due to COVID-19. As both are at an advanced stage however, all the main equipment has been secured and it is monitoring the ability for commissioning personnel to work on site.
Beyond this, Gresham has said it has experienced little impact from COVID-19; it is continuing trading as normal and has ensured the operational integrity and ongoing O&M of its sites.
The company remains confident that there is a large market for ESS in the UK and has said it is expecting reduced costs thanks to increasing portfolio size and market maturation. Additionally, the Final Decision on Ofgem's Targeted Charging Review is expected to reduce fixed grid related charges.
John Leggate CBE, chair of Gresham House Energy Storage Fund called it a "successful" first financial year, allowing the company to develop GB's largest battery storage portfolio.
"Our journey has just begun, and the UK still only has 1GW of storage capacity compared to a market need we expect to grow tenfold over the next four years.
"We are committed to delivering on our future plans and to remain a leader in this essential fast-growing component of the renewables infrastructure sector, delivering stable returns uncorrelated with wider financial markets."
Gresham's total dividends for the year ending 31 December 2019 were 4.5p per share. It has reaffirmed a target of 7.0p per share for 2020.