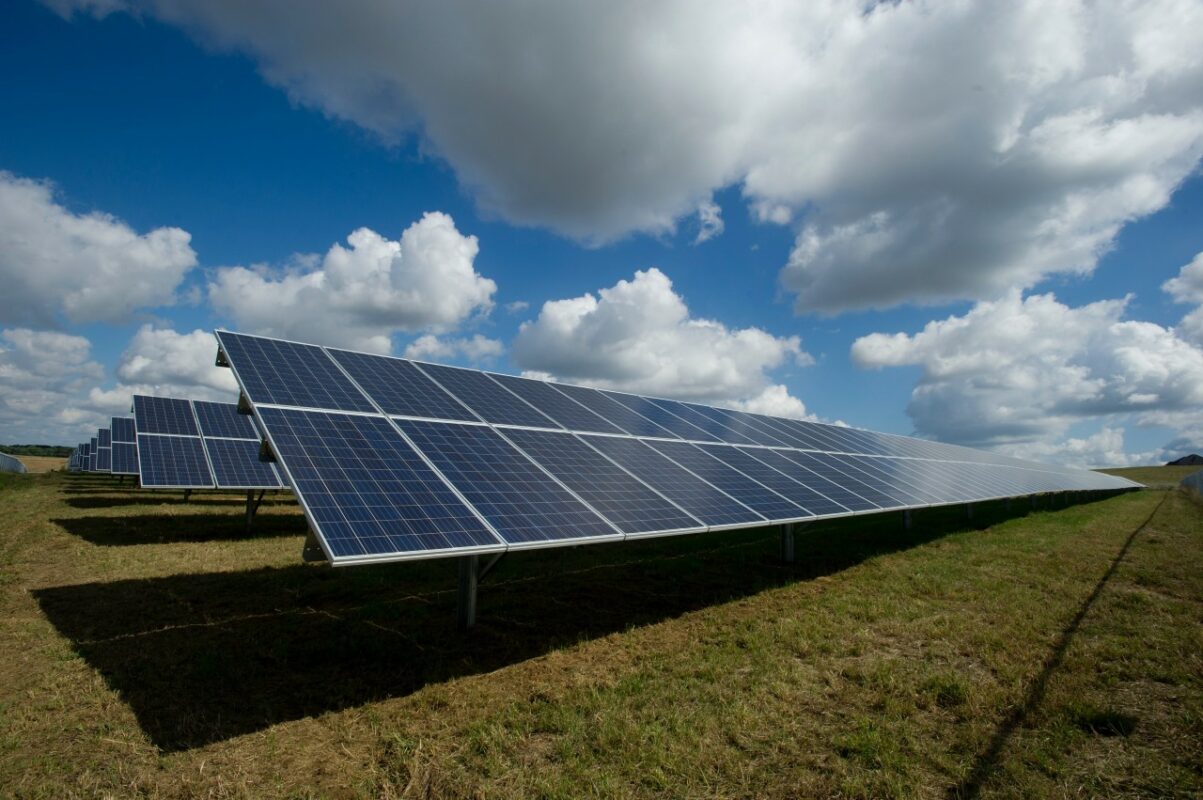 Renewable energy company Harmony Energy has an extensive UK-based portfolio that harnesses wind, solar and battery energy storage to contribute to the decarbonisation of the UK energy system.
Having established itself in the UK, one pressing concern has risen to the top of the company's interests – grid connectivity. As the UK ramps up its efforts to decarbonise, more and more renewable energy projects will be required.
However, the grid, which was first developed in the early 20th century, is not prepared for this number of aspiring connections, which at the beginning of 2023 reached 300GW, leading to a "clogging" of the Transmission Entry Capacity (TEC) register.
To find out more about the issue at hand, Solar Power Portal discussed grid connections with Peter Kavanagh, CEO and founder of Harmony Energy.
The impact of grid connection delays
The lengthy process of obtaining grid connections could have a major impact on renewable generation and battery energy storage.
But this process is straining under the sheer quantity of projects trying to connect. "They've got 176GW in connections coming through and there's only 50GW/60GW connected on the system already," says Kavanagh, highlighting the scale of the issue at hand.
Many of these projects can't expect to get a connection til the 2030s. This could have a major impact on the UK government's target of achieving a net zero electricity system by 2035.
A similar story can be seen across the solar energy sector, with Octopus Energy CEO Greg Jackson for example recently telling an audience at the Aurora Spring Forum that the company had been offered a grid connection for a solar and storage site in Durham for 2036 that was otherwise ready to go.
"Anyone coming into the industry now is going to struggle to find any connections that can connect before 2030, it's gotten that bad," says Kavanagh.
"The way I'm seeing it is there's an awful lot of very large projects, which I'm not convinced will actually ever get built. This is because you're talking about a lot of risk on a single point of connection, say, for example, a 400/500MW battery – one transformer at that size takes a long time to order and it's a huge single point of failure."
TEC register reforms
Projects apply for a grid connection via the TEC register. Here, projects are dealt with on a first-come-first-serve basis and many of these projects are at a very early stage in comparison to other projects down the register. This means many mature projects are being delayed in being connected when they could have a major impact on reducing energy bills and supporting net zero prospects.
National Grid ESO has been attempting to rectify this issue. TEC amnesty is a process run by the ESO, in partnership with Transmissions Owners (TOs), whereby all parties with Connections Agreements listed on the TEC register are asked to confirm whether they would be willing to terminate their agreement at minimal or no cost, or reduce their TEC. This could allow new projects, with a greater likelihood of being accepted, to be fast-tracked onto the grid.
This was also raised in September 2022, with the CMP 376 modification still subject to approval. Kavanagh believes this modification could be a huge boost in solving the issue, but stresses that more needs to be done to reduce the delays currently being witnessed.
"I think the changes that National Grid are putting through via CMP 376 is constructive in that if you've got a project that's got planning then that should be able to jump the queue and go ahead of someone who's just sat on the connection that's not been progressing in planning. I'm really keen to see actions like that to come through," Kavanagh says.
"I think it's good having an active dialogue with National Grid, for sure. But it needs a radical change now to shake up the system."
The impact of grid connection delays could not only impact net zero prospects, but it could also have a major impact on investor confidence in the sector. "It will affect investor confidence where investors are coming in at development stage," Kavanagh says.
Small developers, who often need external investment to prompt development of innovative projects, could struggle to attract interest and ultimately support due to extended delays.
There is therefore a concern that short-term challenges with grid connection could have a long-term impact on the competitivity of the renewables market, pricing out smaller companies and leading to monopolies.