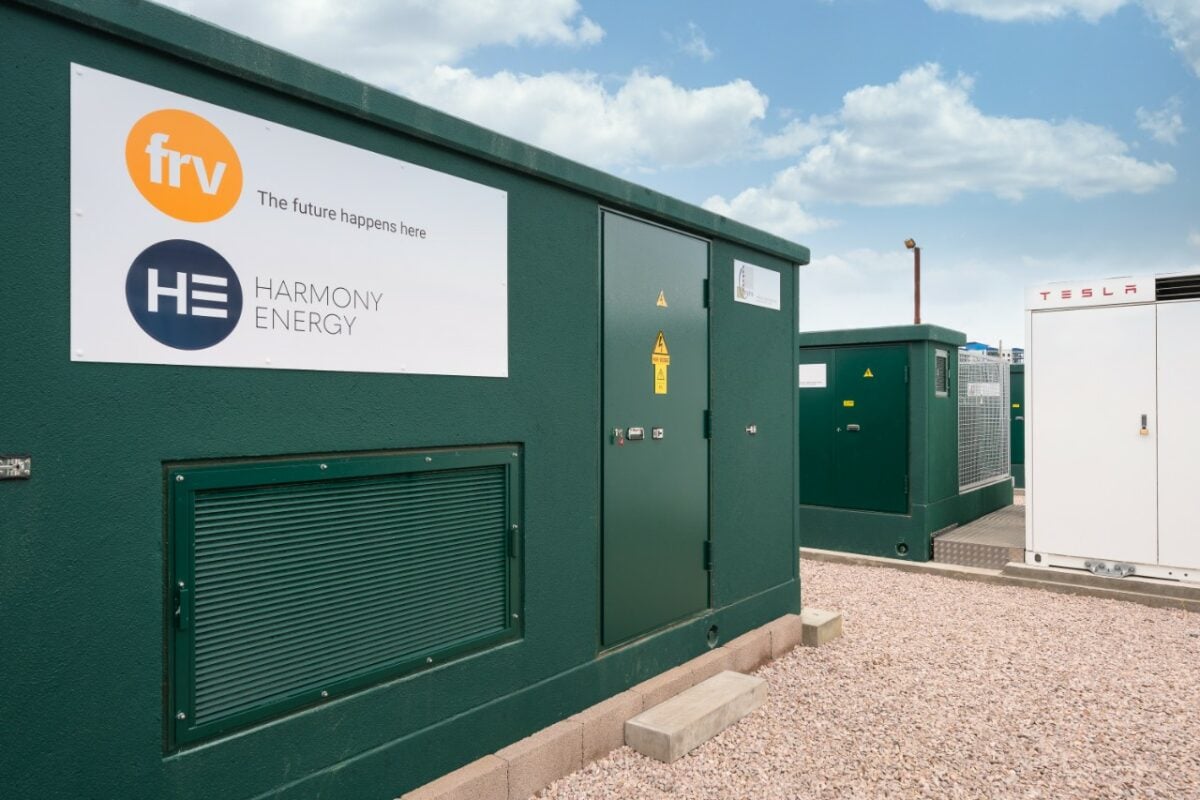 Fotowatio Renewable Ventures (FRV) and Harmony Energy have joined forces to commission their first utility-scale battery system in the UK.
The project will include six Tesla Megapack lithium-ion batteries, with a total capacity of 15MWh. It will take advantage of Tesla's 'Autobidder' AI software.
FRV, a global renewable energy solutions provider, will work with British Harmony Energy on the energy storage project at Holes Bay, Poole, Dorset, that will be used to provide flexibility to the grid.
Peter Kavanagh, chief executive officer of Harmony Energy, said utility-scale battery energy storage is "critical to the future of the UK's energy supply".
It is "often seen as the missing link in the UK's renewable energy strategy, both in terms of controlling grid frequency and providing backup during periods of peak demand and supply. We're delighted to have worked closely with FRV and Tesla to complete this project, which is the first in our pipeline of battery energy storage plant to be built in the UK."
The announcement follows on from Harmony Energy gaining planning permission for two major energy storage projects in the last year. In November 2019, the company got the go ahead for a 49.5MW battery energy storage system at the Creyke Beck substation in Cottingham, close to Hull.
In March, the company announced another 49.5MW battery energy storage system was moving forwards, with a site in Salisbury, Wiltshire gaining planning permission. Harmony now has 500MW of battery energy storage assets that are construction-ready in the UK, with another 200MW in planning.
The Holes Bay energy storage project will be connected to the Southern Electric Power distribution network, and will mark FRV's first step into the storage market.
Felipe Hernández, managing director of engineering and asset management of FRV, said: "Holes Bay will be the first project in a strategic energy storage pipeline [for FRV] to be launched globally. We are pleased to join together with Harmony Energy in this project that demonstrates the economic and technical feasibility of the battery energy storage system while supporting the development of UK's strategic sustainable energy program."