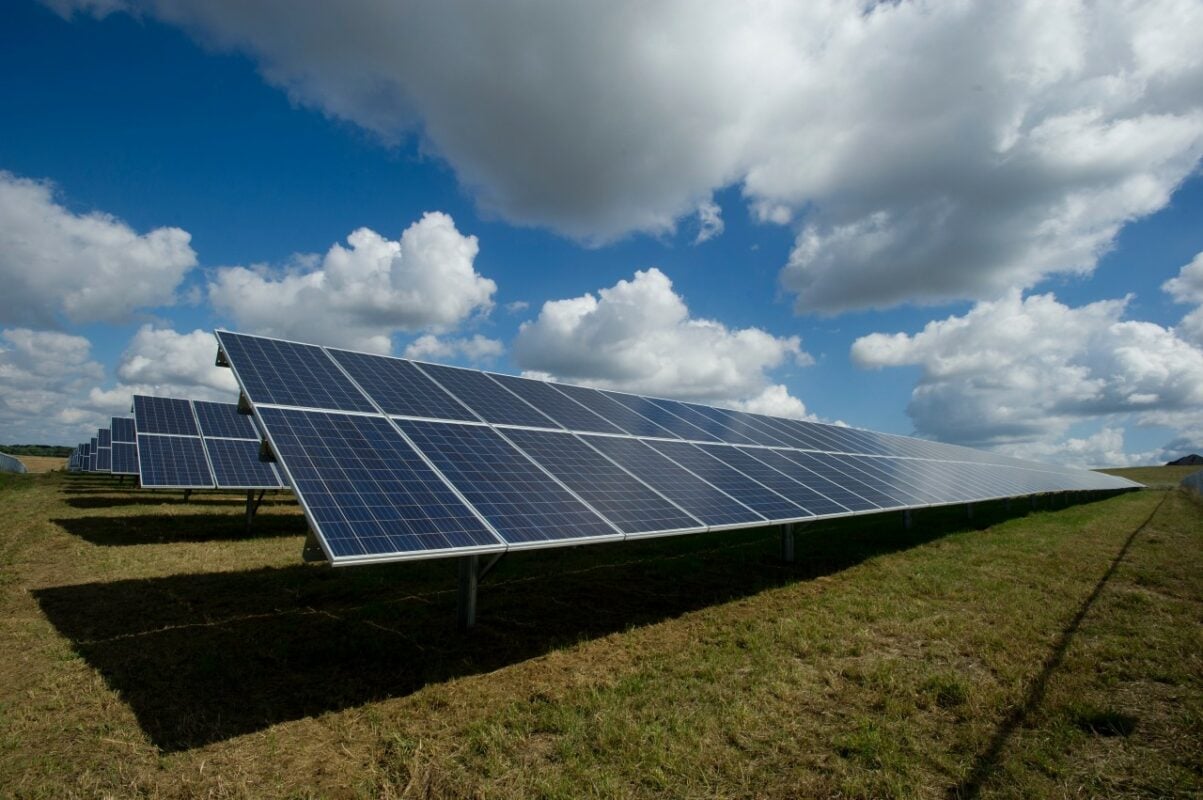 Renewables developer Harmony Energy has secured planning permission from East Riding of Yorkshire Council for its first solar site in the UK.
The unsubsidised 30MW development near Driffield, East Riding of Yorkshire, will see solar arrays installed on low-grade agricultural land. It will supply low carbon electricity to Northern Powergrid's distribution network.
Peter Kavanagh, CEO at Harmony Energy, said that renewable energy and solar were "critical" to ensuring the future secutiy of the UK's energy supplying, adding that the company is "delighted that this scheme has been approved."
"Harmony Energy has a proven track record of building, owning and operating windfarms throughout the UK and earlier this year we completed our first utility scale battery energy storage facility, which was the first in Europe to use Tesla's Megapack technology.
"Now we are looking forward to developing our first solar asset, which forms an important part of our wider pipeline as we continue our growth."
Harmony has over 500MW of battery energy storage plants construction-ready in the UK. In March, the company was given the go ahead for a 49.5MW lithium-ion grid-scale battery energy storage system is to be located in Salisbury, Wiltshire.
Additionally, the company has another 200MW of solar assets in planning, and in August announed that it had submitted a planning application together with new solar company Ritchie Bland Energy Limited and Harmony Energy for a 49.5MW solar site in Richmondshire, North Yorkshire.
Peter Kavanagh added: "We recognise the importance of a balanced energy mix, utilising battery storage to provide flexibility to the grid as our penetration of renewable energy continues to increase, and our own development strategy reflects that.
"With support from major international investors and technology pioneers, we are contributing to the UK's shift away from fossil fuels."
As part of the East Riding solar site, Harmony Energy will provide funding to assist in local community projects.