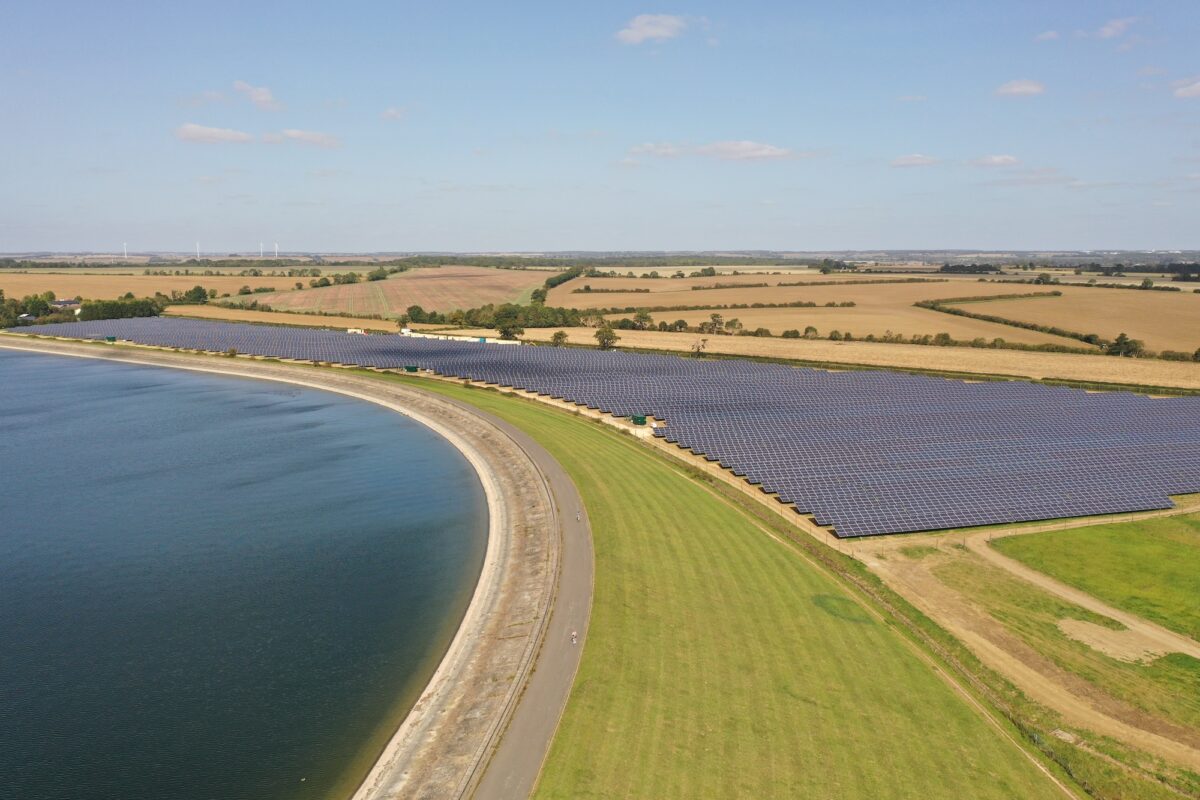 A 11.65MW solar farm has been installed by HBS New Energies as part of Anglian Water's Solar Delivery Programme.
The farm – located at Grafham Water – was developed by HBS, with Macquarie's Green Investment Group (GIG) structuring the power purchase agreement (PPA) used to fund the project.
Having now been successfully connected, the farm is to meet over 26% of Grafham Water's energy consumption through a private wire connection, with the site using around 45 million kilowatt-hours of energy per year.
Completed in 26 weeks, the solar farm is the largest in Anglian Water's solar portfolio, consisting of almost 43,000 panels across 465 tables and 250 miles of cable and spanning over 2 miles.
James Bull, managing director for HBS New Energies, said: "From developing the opportunity, achieving one of the UK's largest permitted development approvals, to designing out risk on a very complicated site and installing through a pandemic every team member excelled in both quality and effort. Grafham Water is a great example to all other water utilities and businesses showing what collaboration and a joint effort to succeed can achieve."
The solar farm will support Anglian Water's goal of achieving net zero by 2030, having penned a power purchase agreement (PPA) for more than 35MW of solar with NextEnergy Capital.
The utility has also previously agreed a five year renewable energy framework with HBS New Energies to develop assets with generating capacities between 200kW and 15MW, with Macquarie financing these assets.
Solar arrays at Anglian Water's Hall water treatment works in Lincolnshire and water recycling centres in Witham and Rayleigh in 2016 were installed as part of that project, as well as a 500kWp site in 2018.
HBS also completed the installation of 894kWp of solar for the water company in December 2019.
However, it's not the only water utility to be targeting net zero, with solar to play a key part in getting there. Scottish Water is looking to achieve net zero by 2040, having completed its latest solar installation earlier this month, and Yorkshire Water opened a tender for solar at 150 sites in June as part of its bid to reach net zero by 2030.