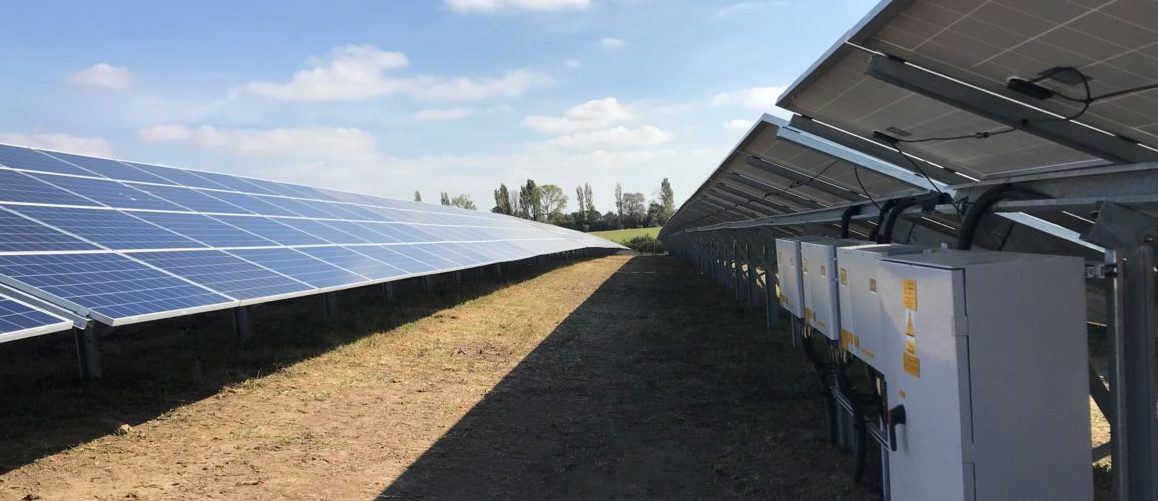 HBS New Energies has completed its latest solar install for Anglian Water, this time at the utility's Jaywick Water Recycling Centre in Essex.
The solar array is the biggest to be installed at any Anglian Water site, with a capacity of 894kWp.
The ground-mounted, 3,312-panel array will provide 36% of the water recycling centres power demand. Anglian Water said the array, which sits in a plot of previously unused land opposite the centre, will save the company 109 tonnes of carbon emissions in the first year.
Managing director of HBS New Energies, James Bull described it as a "fantastic project" that had been delivered to the "highest standards".
"The solar array will further boost Anglian Water's pledge to net zero emissions, as well as drive down water treatment costs with no capital expenditure for the next 25 years.
"We look forward to pressing ahead with the next phase of this solar power purchase agreement (PPA) programme that will enable Anglian Water to become more sustainable and continue to improve their operational energy efficiency through on-site solar generation."
The project was fully funded by a PPA, and forms part of Anglian Water's ongoing Solar Programme. This is a 30MW solar deployment programme backed by investment giant Macquarie.
It follows a 630kWp system built at Beanfield Water Towers earlier this year, and a 500kWp solar farm at Shenfield & Hutton water recycling centre in 2018 by HBS.