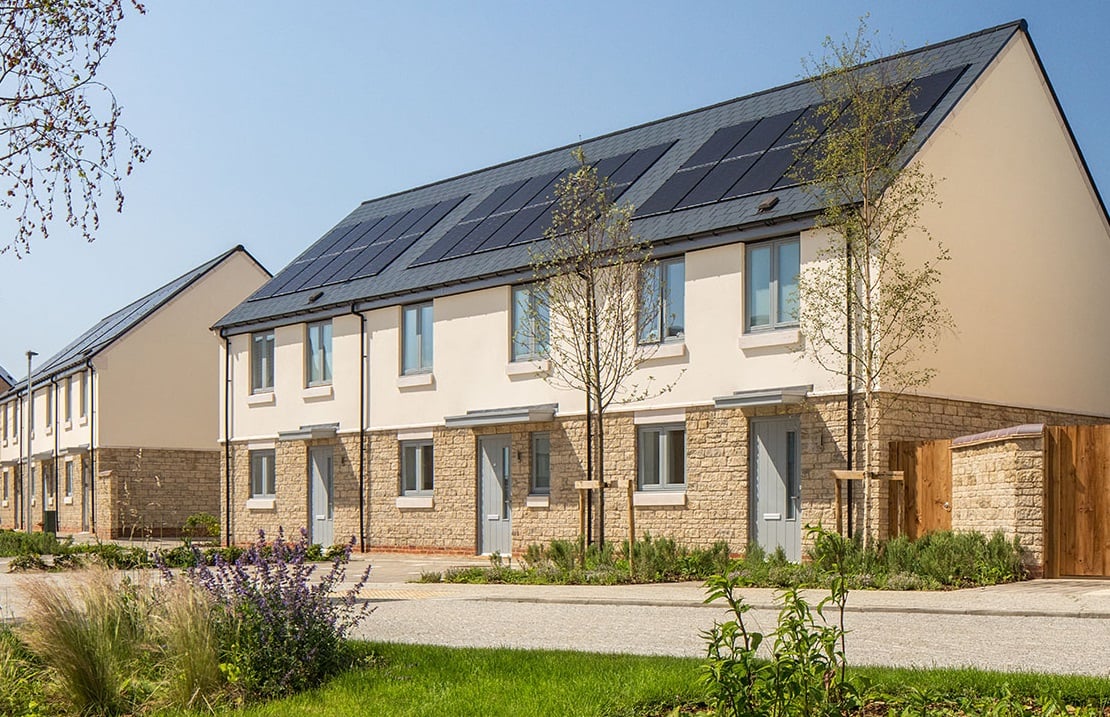 HBS New Energies has partnered with JA Solar and GSE Integration to offer a new roof-integrated PV system to help housing developers deliver zero carbon ready homes.
Dubbed the Complete In-roof Solar solution, it can be installed with JA Solar half-cell modules from 320W up to 370W in a range of styles and configurations. HBS said the design flexibility and power output allow housebuilders to achieve energy targets with fewer modules, while saving roof space and lowering installation times.
The new partnership follows a recent update to the UK's Future Homes Standard, which calls for new homes to meet an additional 31% carbon emissions reduction target, effective from June 2022 up to 2025.
"Together with JA Solar and GSE, we believe this unique proposition meets the challenges the industry is currently facing," said James Bull, managing director at HBS New Energies. "The Complete In-roof Solar solution delivers the ultimate combination of quality, safety performance and aesthetics, at a price that is competitive with on-roof solar."
Andy Baird, UK new build and commercial manager at JA Solar, said the company is "delighted to partner with HBS as they prepare to scale their design and installation business for Future Homes", adding: "Solar's role in residential new build has grown consistently over the last 15 years and this partnership ensures the UK's housebuilders can access JA Solar's latest solar module technology."
Welcoming the 31% home carbon emissions reduction target, trade association Solar Energy UK said it may lead to a five-fold increase in new homes built with solar technologies.