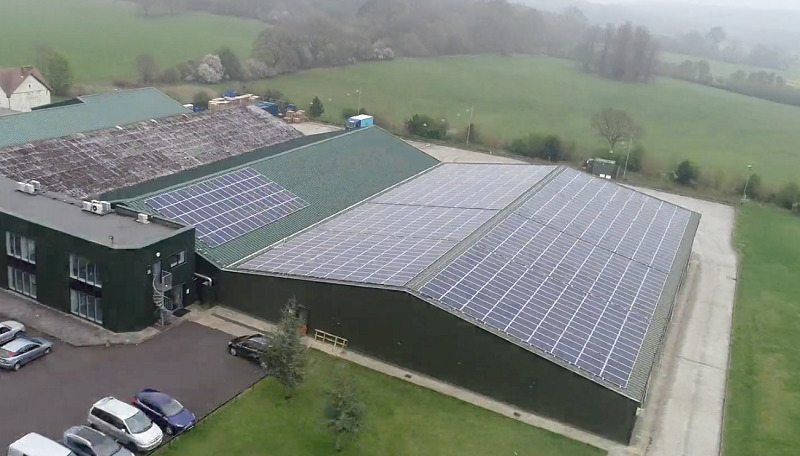 Over 900 solar panels have been installed for Hildon Natural Mineral Water in a bid to cut its carbon emissions.
The panels will generate almost 225,000kWh of electricity a year, reducing the company's annual demand by 27%. The solar was installed at the company's site in Hampshire and will slash its electricity bill by a quarter.
The project was developed by Kent-based consultancy Edward Energy and delivered by BeBa Energy UK Ltd. It is set to cut Hildon's carbon footprint by more than 50,000kg annually.
Debbie Jones, executive director of Hildon Natural Mineral Water, said the company is "very conscious" of its commitment to the environment.
"Installing solar PV is an important part of that strategy to make Hildon one of the most sustainable and environmentally friendly natural mineral water companies in the UK."
Shaun Beattie, director of Edward Energy, said the installation will pay for itself in less than eight years despite changes in government subsidy.
"Installing solar is now less about the subsidy and more about energy security, price stability and sustainability. Companies such as Hildon believe in protecting the environment and are switching to solar to highlight their commitment to lowering their carbon footprint as well as reducing their long-term costs," Beattie added.
There will also be a display on view in Hildon's reception giving real time information on the panels, which Beattie says is "about changing behaviour."
"Installing solar is just the first step; it's still vital to use the power it generates as efficiently as possible."