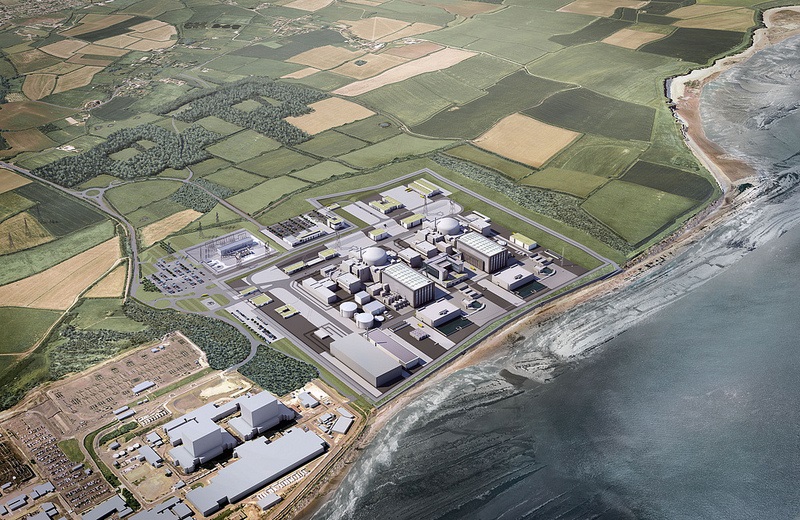 The UK can successfully tackle the challenges of the energy trilemma without building Hinkley Point C according to a new report from the Energy and Climate Intelligence Unit (ECIU) out today.
With the future of the nuclear plant in doubt after the government recently put the project under review, 'Hinkley: What If?' examines what alternatives could be used to compensate for the absence of Hinkley's 3.2GW of baseload power.
The analysis forecasts to 2030 to accommodate for the likely delay in completion of the nuclear plant – originally slated for 2023 – and offers a range of existing technologies that could deliver the security of supply offered by Hinkley.
It claims just four offshore wind farms, using larger turbines expected to enter the market by 2020, would be sufficient to replace the output from Hinkley, while just three or four interconnectors in addition to those already planned could also act as a direct replacement.
Demand side response could also provide enough capacity to replace the power station to meet peak demand if around 11GW is made available. This figure is based on National Grid's assumption of 29% of DSR capacity being available when it is needed, although several DSR providers have argued the true figure is around 80%, requiring significantly less capacity.
Previously, the National Infrastructure Commission has calculated that shifting just 5% of current peak demand by DSR could avoid building a new nuclear power station.
These alternatives could also be implemented at significantly lower cost than the £30 billion to be paid by UK tax payers over the lifespan of the development. DSR in particular offers a significantly cheaper option, with 11.2GW of capacity requiring an upfront, one-off payment of around £2.25 billion. This equates to an annual cost of just £15.75 billion or £310 million if financed through the capacity market.
A case can also be made for energy efficiency, which could replace at least two fifths of Hinkley's annual 25.2TWh output.
If all of these technologies were used in combination with some additional gas capacity, ECIU estimates the UK could save around £1 billion per year while keeping the lights on and meeting climate targets.
ECIU director Richard Black said the report shows that while Hinkley C could form part of the UK's future energy mix, it is not essential.
"Despite years of debate on Hinkley, we're still not sure whether or not it's going to get built – the Prime Minister is due to make a decision next month, but even if she says 'yes' there are many other issues that could derail the project, including legal cases and EDF's financial woes," he said.
"Our conclusion is that it's not essential; using tried and tested technologies, with nothing unproven or futuristic, Britain can meet all its targets and do so at lower cost. So if Mrs May decides to go ahead with Hinkley, all well and good – if she decides not to, or if the project stumbles at a later stage, we have alternatives."
Committing to Hinkley would also be at odds with what many consider is the UK's ongoing shift to a more decentralised energy system. The National Infrastructure Commission's Smart Power report released in March this year stated an energy system based largely on greater interconnections with Europe, world-leading storage technologies and greater demand flexibility could save consumers as much as £8 billion a year by 2030.
Paul Massara, chief executive of North Star Solar and former CEO of RWE npower, said: "When energy markets are so clearly heading in an entirely different direction, it looks like madness to push ahead with Hinkley. Listen to any informed energy market insider, and they will tell you that future grids will be smart, decentralised, flexible, and dominated by a mix of renewable energy, demand-side and energy efficiency measures, and storage."
While energy storage was left out of ECIU's projections due to the rapidly changing costs, the report accepts that the widespread view of storage is that it will disrupt the status quo as prices fall, removing the need for 'always on' generation from large, centralised power stations and reforming the role of variable-output renewables, especially solar.
However, even without this technology the report concludes: "In all cases, carbon targets can be met, and the "trilemma" objectives delivered at lower cost. All options can be delivered on shorter timescales than the decade proposed for building Hinkley."