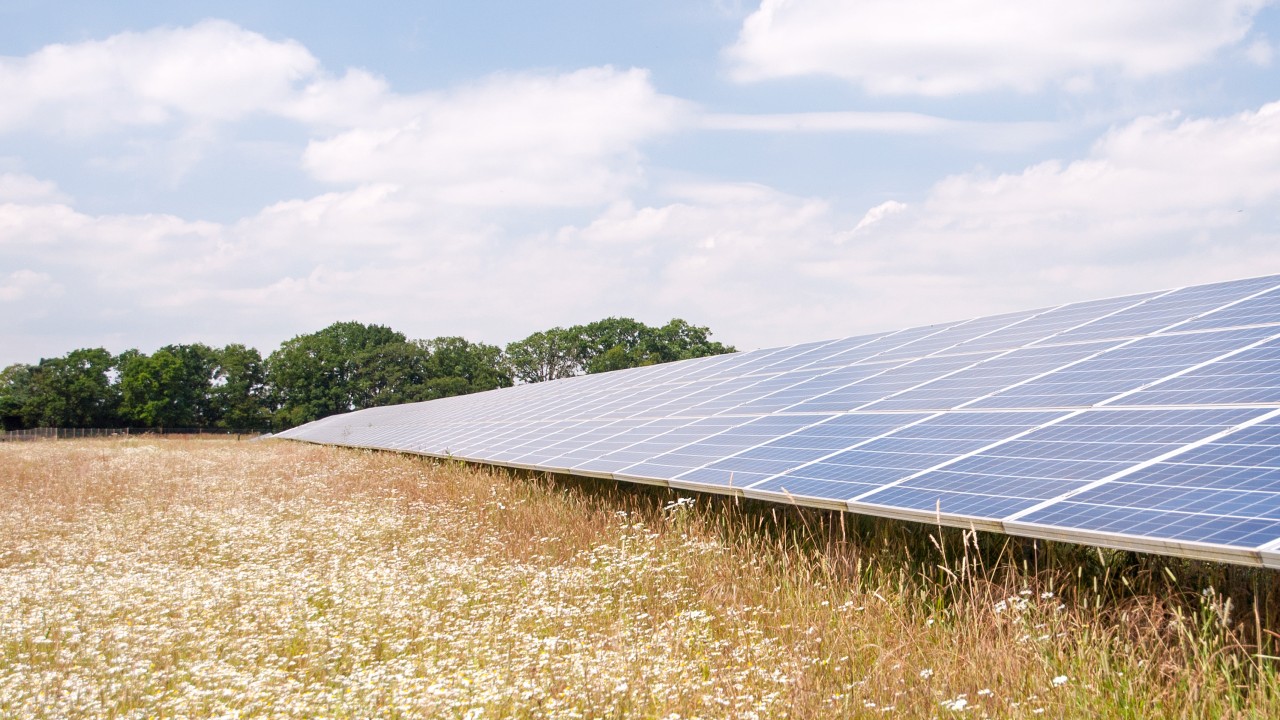 Solar operators could be handling a more complex power purchase agreement (PPA) portfolio with multiple small and medium enterprises (SMEs) as offtakers, according to industry leaders.
Speaking during the Solar Finance & Investment Europe conference yesterday (18 February), Jing Liu, assistant general manager of structured finance of Sumitomo Mitsui Bank (SMBC), said that "a lot of small and medium sized companies" could begin to take on long-term power agreements as the UK's subsidy-free market matures.
As large corporations have started to set ambitious net-zero emissions targets, more and more are turning to private contracts with solar power producers to meet them. A report from BloombergNEF published in January found that corporations bought 18% more clean energy last year compared with 2019, and positioned Amazon as the largest corporate leader on solar PPAs. What was once a space dominated by utilities and tech giants has now started to include other household names. Auditor EY signed a ten-year zero carbon PPA with a UK solar farm in Norfolk last year, while the City of London Corporation and supermarket chain Tesco both signed PPAs of their own last November.
PPA maturation has been one of the key talking points at SFIE this month, with speakers suggesting that shorter, more flexible agreements could attract a wider range of corporations. Liu told panelists today that operators with much larger assets could "bundle" several PPA contracts from smaller businesses in order to find revenue streams for the power they generate, rather than competing for a smaller pool of corporate giants.
"We have seen these large corporates enter into PPAs, but on the other side, don't forget, we have also a lot of small, medium sized companies. We need to have this aggregation of the consumers and producers, which will certainly help boost the size of the market." This in turn could bring more "complex" financial structures, he added.
Chris Hewett, the chief executive of trade body Solar Energy UK, added that there was a growing trend of water companies forging deals with solar asset owners. "The water industry is particularly interesting," he said. "They now have a national target to build 3GW of onshore renewables by 2030 and, of course, a lot of that is likely to be solar."
The likes of Scottish Water and Anglian Water have solar delivery programs, and have unveiled a number of solar installations at their sites as well partnering solar asset owners.
Tom Williams, head of investment infrastructure at Downing LLP, said he has noticed a growing trend for PPAs across a range of sectors, but there is not yet a "uniform offering".
"There is an increasing emergence of longer term offtake arrangements. There's not a sort of uniform offering across the board, but I think that's definitely a trend that we see emerging."
CfD auctions
The UK's PPA market growth could be stalled by this year's upcoming Contracts for Difference (CfD) auction, which includes an allocated lot for solar development for the first time in six years.
The Department for Business, Energy and Industrial Strategy (BEIS) confirmed in November that solar will be allowed to compete in the CfD round later this year, which Hewett called a "pretty significant moment for the industry".
Liu noted that the CfD auction "may help to put kind of a floor price" on potential corporate PPAs in future, and although some businesses may hold back on striking any deals with operators until the auction has demonstrated a lowest possible electricity price, it would not necessarily curtail the subsidy-free sector's growth.
"Some may want to wait [and see] what is the auction price we would end up with, but they will use this as a reference point. At the end of day, there will only be a limited number of projects which may be awarded by the CfD, so there'll be still a lot of projects, which may need to explore the corporate PPA market here."
Hewett warned the CfD process could "depress revenues in the solar sector" with lower power prices. Williams added that producers should "make use of it while it's there".
"I think it's great that they've opened up the pot, but I think their focus is likely to be on other technologies."
He said that the government might focus on other asset classes such as biofuels, hydrogen, and energy storage in future CfD auctions. "It is great that we've got a pot, but I think we should just make use of it while it's there.
"Over time, the government may start to think that it's, it's kind of done its job to solar in terms of subsidy and is as it sees more and more unsubsidised projects coming to fruition."