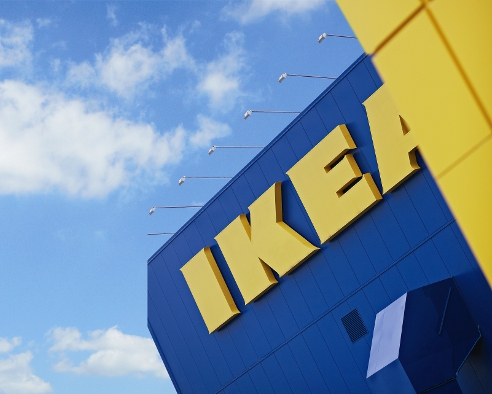 Furniture giant IKEA closed its solar panel offering in the UK on 1 March citing the closure of the feed-in tariff (FiT).
In a statement to Solar Power Portal a company spokesperson said the commercial proposition no longer stacked up.
"At this point in time, we do not feel that the majority of new home solar customers will get a good deal, making the commercial offer unviable until the UK solar market landscape improves," they said.
A holding statement on the website states that: "We have received a large volume of solar enquiries in anticipation of the closure of the Feed-in Tariff (FIT) on the 31st of March 2019. This has resulted in all of our installation slots being booked."
IKEA launched its partnership with Solarcentury in 2016 adding an energy storage element the following year.
The feed-in tariff closed at the end of March with the export tariff now being offered by selected utilities including Octopus and E.On.
"Over the last year, both Ingka Group and Solarcentury have sought a fair market rate for exported electricity and an end to regulatory barriers that prevent a competitive market. We remain committed to home solar and other clean energy solutions and we truly believe that in order to fight climate change, renewable energy has to be affordable and accessible for the many people," the IKEA spokesperson continued.
"We will continue to explore and review the UK market for a viable home solar offer, in the meantime, we will continue offering other clean energy services, such as an exclusive tariff on 100% renewable electricity with the Big Clean Switch, relaunching in April 2019."
Solar Power Portal is charting the rise and fall of the UK FiT and looking at the sector's post-subsidy future in the Farewell FiTs series