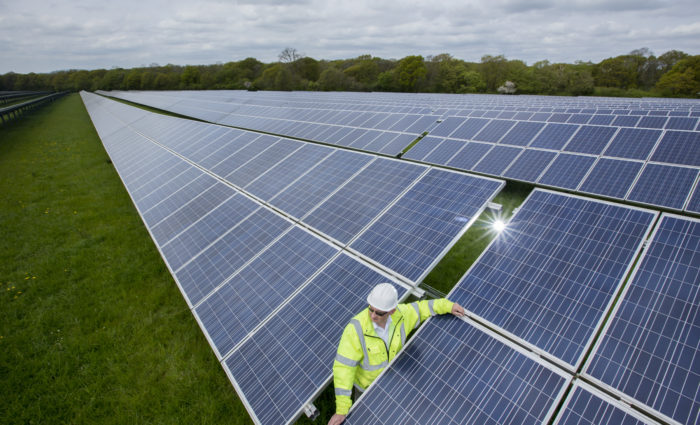 Renewable investment company, Foresight Solar Fund, has released its Net Asset Value (NAV) and Trading update for Q4 2022, reporting a slight increase in its unaudited NAV and forecasting that inflation should offset downward pressure caused by the windfall tax.
Following the small decrease in the company's solar asset valuation caused by the Electricity Generators Levy (EGL) reported last November, the company forecasted that the windfall tax's impact on revenues from 2023 to 2027 will continue to be minimal.
The EGL, which imposes a 45% windfall tax on "extraordinary returns" made by companies generating low-carbon electricity, went live this January.
Despite having a 10% higher levy than oil and gas companies, Foresight found that by increasing its NAV by 4.2 pence per share to incorporate higher than expected short term inflation assumptions, the overall impact of the windfall tax ought to be lower than the company initially believed, with the full effects of the EGL forecast at a downward adjustment of -0.2 pence per share.
The levy's impact will be further reduced in 2026 according to Foresight, as the power forecast trend lowers towards the £75/MWh benchmark price.
The company also identified that mitigating factors from the draft legislation – such as the introduction of the inflation index to the benchmark energy price from 2024 – will help offset the windfall tax.
Promising operational performance alongside power price hedges contributed to Foresight's unaudited NAV which sat at £771.5 million on 31 December 2022.
Some key NAV drivers for Q4 2022 included the 26MW Virgen del Carmen solar farm in Spain, which went live in October, moving to a discounted cash flow basis with a discount rate of 7.5%. This project added 0.3 pence per NAV share.
The proportion of contracted revenue for Foresight's global portfolio now stands at 79% for 2023, 75% for 2024 before dropping to 66% for 2025.
Looking to the future, Foresight Solar said it is in advanced discussions with a number of developers to help secure extensive rights to the pipelines of development-stage projects so as to build upon its 600MW UK solar portfolio.