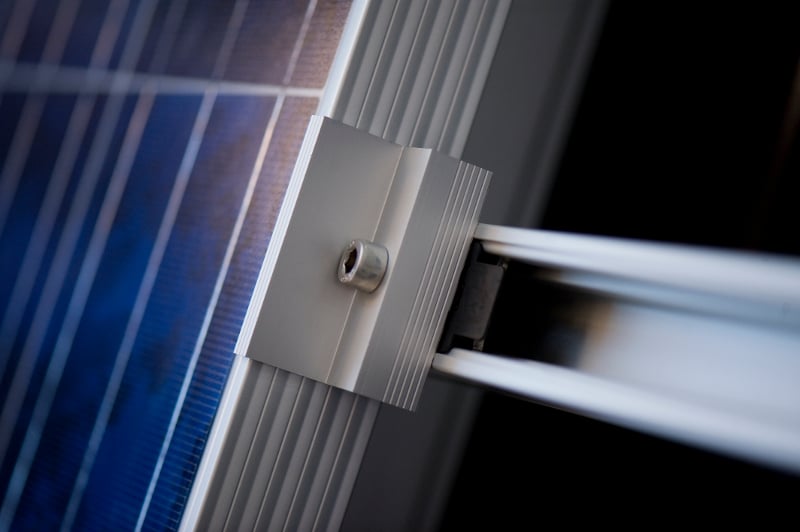 Innova Energy has refinanced its 57MW portfolio of UK rooftop and ground-mounted solar PV.
The £30 million transaction – financed by high street bank NatWest – used SONIA (the Sterling Overnight Index Average) as its reference rate. It is the first SONIA based project finance facility to be made available by NatWest and an alternative to LIBOR (London Interbank Offered Rate), which is expected to be discontinued at the end of 2021.
The solar portfolio – which generates 53.5GWh of electricity – is part of Innova's strategy to invest in "quality assets generating green power across a diverse range of UK sites", the company said, which includes selling power to industrial and commercial customers.
The projects included in the portfolio are accredited under both the Renewable Obligation Certification (ROC) and feed-in tariff (FiT).
Andrew Kaye, director of innova energy, said: "We have enjoyed working in partnership with NatWest to deliver secure low-cost finance, hedged interest rate and inflation risks and to create a platform for future growth. NatWest's commitment to the low carbon economy and flexible approach has helped us to do this. We are now ideally placed to continue providing locally-generated green solutions to energy users across the UK."
NatWest has provided funding for solar refinancing previously, including for Foresight's £245 million debt refinancing of a 321MW UK solar portfolio in August 2019, £65 million of which was a revolving credit facility (RCF) provided by NatWest.
The bank also teamed up with Statera Energy for the refinancing of its 50MW Pelham utility-scale battery storage plant in 2018.