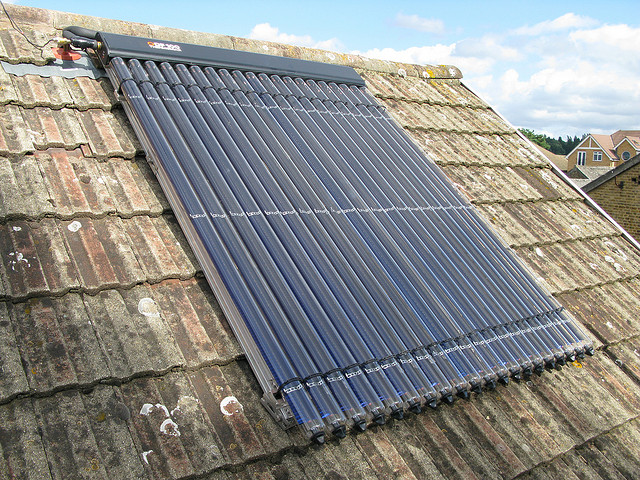 The government's Green Homes Grant (GHG) scheme is reportedly in chaos, with growing debt and job losses as installers are being left out of pocket.
According to an article published by The Guardian, many installers have yet to be paid for the work they have done by the American firm awarded the contract for the scheme while members of the public keen to access the scheme have been waiting for months to be issued vouchers.
In response to this, Solar Energy UK's chief executive Chris Hewett has raised the matter directly with energy minister Anne-Marie Trevelyan, citing deep concerns.
"The government must act swiftly to prevent a disaster for installers who have engaged with the scheme in good faith but have been left out of pocket. These are already uncertain times for many small businesses, and poorly-run schemes do more harm than good," he said.
The GHG – which was announced last summer as a £2 billion scheme to facilitate the rollout of green technologies including solar thermal and, following clarification in November, solar PV within the Local Authority allocation – was expected to support 100,000 jobs in green construction. However, Bryan Glendinning, chief executive officer of solar and heat pump installer Engenera, said that whilst the firm was "ready to go last autumn" and set up a call centre for 40 staff, there are now only two members of staff working in the call centre.
"It is a desperate situation from everyone's point of view, not just the installers," he said, adding that the scheme "was supposed to create jobs, but it is not doing that".
As part of the GHG, TrustMark and MCS accredited tradespeople have signed up to provide installations of the included technologies. According to MCS in September 2020, 73% of its installers were intending to offer GHG services, but many criticised the short timeframe in which the scheme – which is to run from September 2020 to March 2021 – was being offered.
When announced, the GHG was billed as being able to provide funding for up to two thirds of the costs of home improvements for over 600,000 homes. However, administration of the scheme by Virginia-based consulting firm ICF has been inefficient and confused according to reporting by The Guardian, which has led to the long delays for both the public and installers.