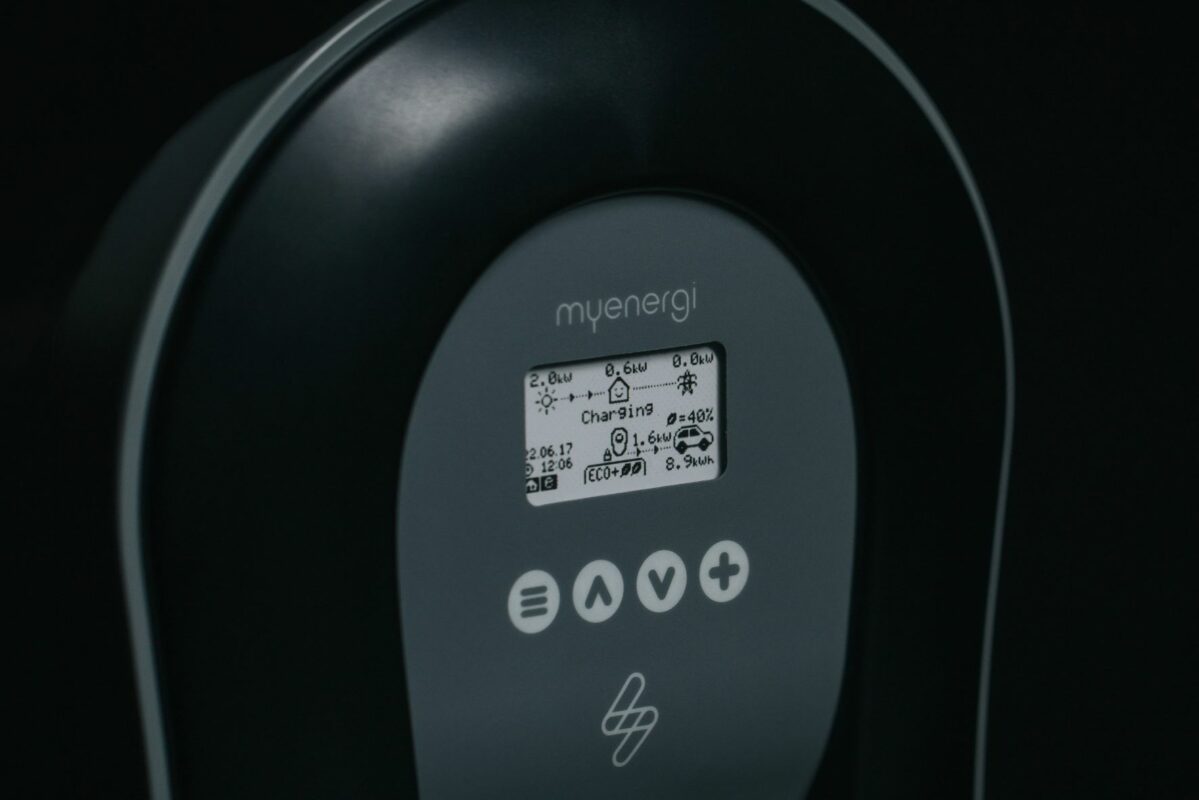 Ensuring electric vehicle (EV) chargers are solar-compatible could save home owners £1,000 by avoid replacement fees, home tech manufacturer myenergi has said.
As domestic solar installation rates continue to rise with rates tripling in 2022 in comparison to 2021, myenergi has called for UK households to seriously consider installing EV chargers that integrate with solar generation, to maximise future savings.
"While there are a number of excellent products available to specify, we believe that consumers should be thinking about the future. Charging your EV with mains electricity is typical today, but with decentralised domestic energy generation becoming ever-more commonplace across the UK, drivers should specify a device compatible with renewables to prevent buying twice," said head of corporate communications at myenergi, Tom Callo.
"At myenergi, we believe that any EV driver who either has solar panels – or has the opportunity to install them in the future – should invest in a solar-compatible charger. With ongoing concerns around the rising cost of energy, taking advantage of solar power to keep costs down has become a hugely desirable option.
"Any EV driver installing a non-compatible device may come to regret their choice, as they will need to replace it if they choose to invest in renewables. Car manufacturers and leasing companies that are recommending non-solar chargers should therefore be making it clear that these chargers will not necessarily be future-proof for many."
Research commissioned by intelligent power management company Eaton in December 2022, showed that pairing bidirectional EV chargers with clean energy assets, such as solar panels, could save the average homeowner £1000 a year.
A number of chargepoint developers have begun utilising solar generated electricity to power their products and maximise consumer cost reduction. In 2020, GRIDSERVE opened the Braintree Electric Forecourt in Essex, which uses energy generated by both the solar canopies above the chargers and a network of hybrid solar farms operated by GRIDSERVE, including the UK's first subsidy-free solar farm, Clay Hill.
October last year also saw RAW Charging secure an agreement with SolarBotanic Trees to install 200 co-branded solar trees as part of its EV charging network for commercial vehicles in the UK and Europe.
As a result of a collaboration with EO Charging, Viridan Solar was also able to combine solar power with EV chargepoints in November 2022 with its Clearline EV charging unit, which is powered by built-in solar power.
Amid the energy crisis, with increased electricity and petrol prices, the demand for domestic solar installations has surged as households look to minimise their bills and transition to an EV.
The payback time for rooftop solar panels has now reduced to six years according to the Energy and Climate Intelligence Unit, which recently found that households with solar panels could benefit from 19 years of "essentially free" electricity during the remainder of their lifespan.
Solar is predicted to continue its role as a significant player in renewable energy generation into 2023. An asset modelled by Gridcog for Solar Power Portal found that if a household with an annual consumption of 3MWh, supplied 1MWh of that energy from a solar installation, it would benefit from a saving of £725/year.